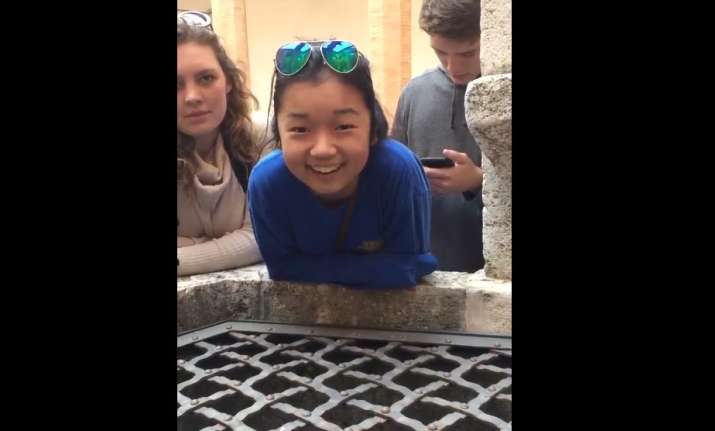 A few days ago, this 17-year-old girl, Tiffany Day posted a video of her singing into a well. And in no time, it became the hot topic on social media. 
This Kansas-based girl has a blessed throat and a soulful voice. The video of her singing Hallelujah into the well went viral on internet for all the amazing reasons.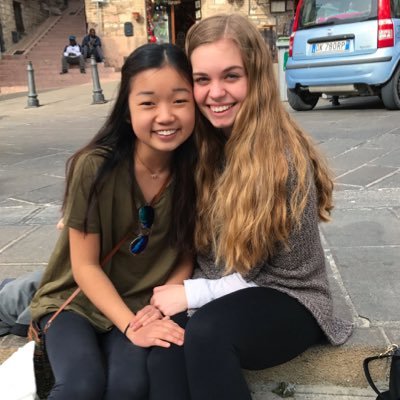 Tiffany Day on the left
Going by her age, the budding singer is singing immaculately well in the video. All her notes are so right in the place. 
found a well in italy with a nice echo 😊❤️ missing this trip already pic.twitter.com/tTkJeFo97k

— Tiffany R (@tdayr18) March 28, 2017
While Tiffany was on a holiday to Italy, she saw a well. What most of us could have done was to drop a coin and make a wish. But this 17 year old singer made this well her natural mic. She used the echo of the well to sing a popular song. 
On her twitter account, there a number of her recordings which makes it evident that Tiffany has a flair for singing since quite a young age. 
just posted! go check out my full cover of hallelujah 🎶‼️ https://t.co/coYr5y0xBw

— Tiffany R (@tdayr18) April 2, 2017
Here are some of the other musical works of this talented girl
merry christmas please enjoy this song that has nothing do with christmas !!! :) pic.twitter.com/qiIMuffib6

— Tiffany R (@tdayr18) December 25, 2016
This video is winning hearts on internet ever since it was published. After watching it, you'll know why it deserves all the attention. 
Enjoy the soulful version of Hallelujah in the voice of this adorable little girl. 
late night jams 👯🎶 pic.twitter.com/OPaKA6zPi1

— Tiffany R (@tdayr18) May 31, 2016
If this doesn't give you goosebumps, we don't know what will!