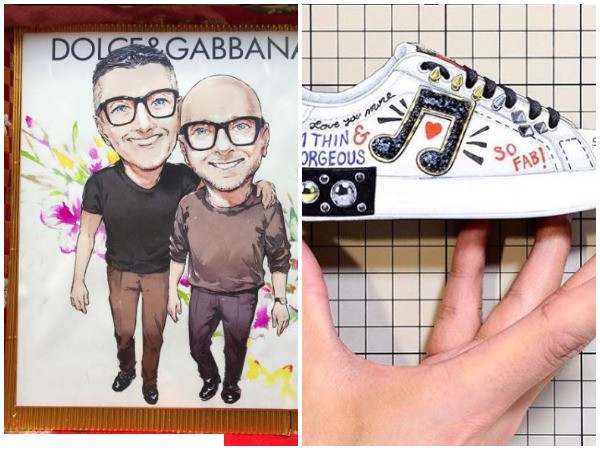 It seems like the fashion aficionados didn't really welcome Dolce & Gabbana's latest pair of sneakers that read "I'M THIN AND GORGEOUS". It is designed by Stefano Gabbana in partnership with Japanese Illustrator Jumper Kawamura. 
In no time, the phrase created a storm on social media with people criticism the new collection.
People get offended at the silliest stuff @dolcegabbana #stefanogabbana But spending over $900 on a tennis shoe might be worth criticizing. pic.twitter.com/0pHnjxIfJw

— Ryk Comerford (@Truth_Quest30) April 27, 2017
"Being thin is fine I mean I'm thin asf but your cholesterol comment was outta line, if you would've kept your childish mouth shut people wouldn't be coming for you," wrote one.
"Thin?! I'm disappointed!" wrote another.
However, Gabbana came up with a reply for all who disagreed with their tag line and wrote, "When idiocy distorts reality!!! incredibile!!!! Next time we'll write LOVE TO BE FAT AND FULL OF CHOLESTEROL"
The sneakers are embellished with sequins and studs and text near the heel that reads: "I'M THIN AND GORGEOUS."
Earlier this year, Gabbana called himself out for body-shaming, after Lady Gaga's Super Bowl Halftime show.
He then posted a photo of the singer in her stomach-baring costume to Instagram and wrote alongside, "I know it's strange, but finally something real not retouched!"
(With ANI Inputs)