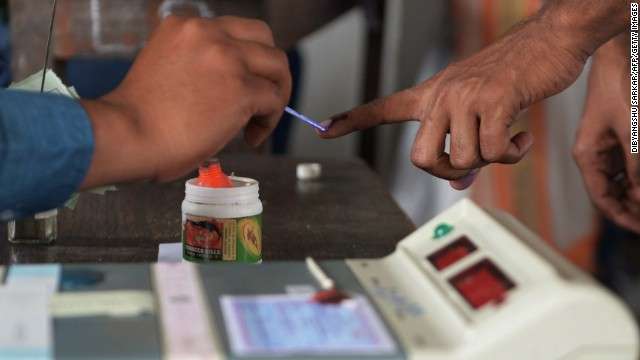 Now is the time to make your choice as a voter. Lok Sabha Election 2019 is inching closer with each passing day, and it is a must to check your name on the voters' list. To cast a vote, one must possess a voter ID card and his/her name should be on the electoral rolls. To be vote-ready, check your name in the voter list to ensure all your details too are up to date. You will also get to know the centre where you have to vote. Those wanting to check their name on the voter list can visit electoralsearch.in page on National Voter Services Portal website www.nvsp.in and follow the procedure mentioned below (Scroll down to know more)
The 17th Lok Sabha Election will be held in seven phases starting April 11, followed by counting of votes on May 23. Called the biggest democractic exercise in the world, Lok Sabha polls will be held for 543 seats on nearly 10 lakh polling booths across the country. The process involves nearly 90 crore voters to cast ballots and choose the next Prime Minister. 
Lok Sabha Election 2019: Here's how you can check your name on the voter list
Step 1: Visit the National Voter Services Portal's (NVSP) Electoral Search Page - electoralsearch.in 
Step 2: Enter basic details such as your name, father or husband's name, state, district, age, date of birth, assembly constituency. 
Step 3: An alternative would be to simply punch in your EPIC number, your electoral photo ID card number. Do mention the state to be able to check your name, polling station and other details on the page. 
Step 4: If the page reflects your details, it may mean that your name is missing from the electoral roll
You can even apply for shifting to a different assembly constituency by filling up Form 6 or apply for corrections in electoral roll entry by filling up Form 8 on National Voter Services Portal.