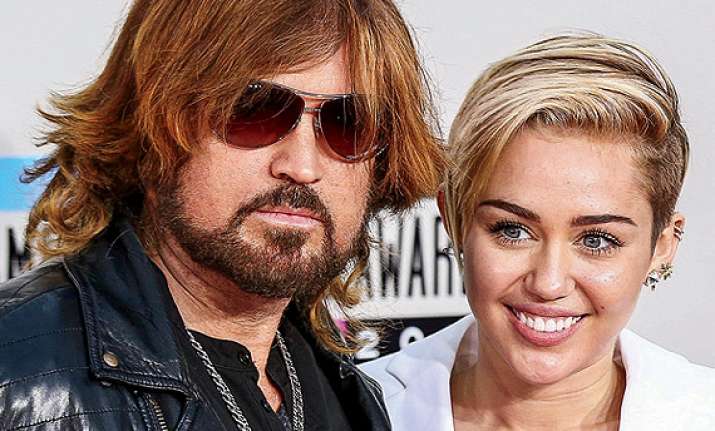 Los Angeles: Pop star Miley Cyrus's dad wants to set her up on a date.
Like all other das of the world, father of the controversial star also seems to be worried about his untamed daughter. Miley, who is nowadays expressing her glee for her new pet dog had a few failed relationhsips.
And now, like a good doting father, Mr. Cyrus is very keen to find a perfect date for his daughter.
Billy Ray Cyrus is eager for his 21-year-old daughter to settle with a "strong and supportive" guy and already has some "level-headed" men in mind, reports femalefirst.co.uk.
A source told OK! magazine: "Billy is convinced that a strong, supportive guy will help keep Miley grounded. He is looking for someone successful who won't take advantage of Miley. He would love to get her together with country singers like Kip Moore or Chris Young, who are warm and level-headed."