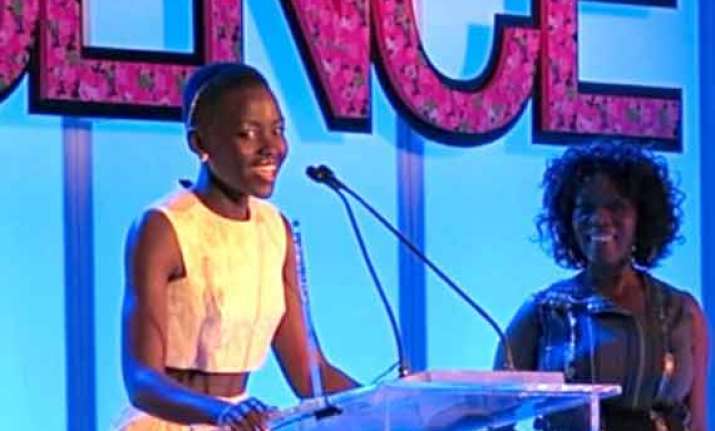 Los Angeles: Actress Lupita Nyong'o, who was teased for her "night-shaded skin", says she used to pray to god for a lighter skin during her adolescence.
The 31-year-old thought that having dark black skin was a curse, reports tmz.com.
Nyong'o was honoured with an award at the seventh annual Essence Black Women In Hollywood Luncheon recently.
The "12 Years A Slave" star says she was so ashamed she couldn't even look at herself in the mirror, and added: "Every day I experienced the same disappointment of being just as dark as I had been the day before."
She says supermodel Alek Wek helped boost her confidence because people like Oprah Winfrey praised her as a beautiful woman.
Nyong'o says she ultimately learned that beauty comes in all shades and hopes to be an inspiration to other young girls with similar concerns.