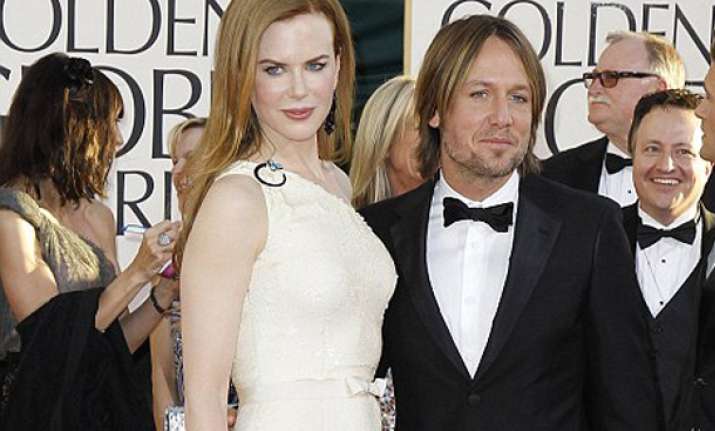 Sydney: Singer Keith Urban praised his wife and actress Nicole Kidman as "extraordinary, pure and a beautiful light" while performing here.
The Australian country singer, who previously credited his wife with helping him to overcome his drug addiction, paid a tribute to the "Grace of Monaco" actress before performing his track "Once in a lifetime" during his concert here June 21, and revealed she was initially worried about marrying him in 2006, reports femalefirst.co.uk.
Speaking on stage, Urban - who has daughters Sunday, 5, and Faith, 3, with Kidman - said: "I want to make a special dedication, about this time eight years ago we were about five days away from getting married."
"A few days before that my fiancee and I were talking about the wedding and she was worried about getting married to me - understandably - I was trying every way I could to reassure her that I was born to be her man... the only thing I could do was reassure her, comfort her, be strong."
"The next day, I happened to be with a friend of mine who was a songwriter and I was telling him what happened and he said we should write about that, so I wrote this song for my wife and she's here tonight."
The 46-year-old singer added: "In a world of so much darkness and toxicity and scary people, she is extraordinary, pure and a beautiful light, and I love you with all my heart, baby girl."