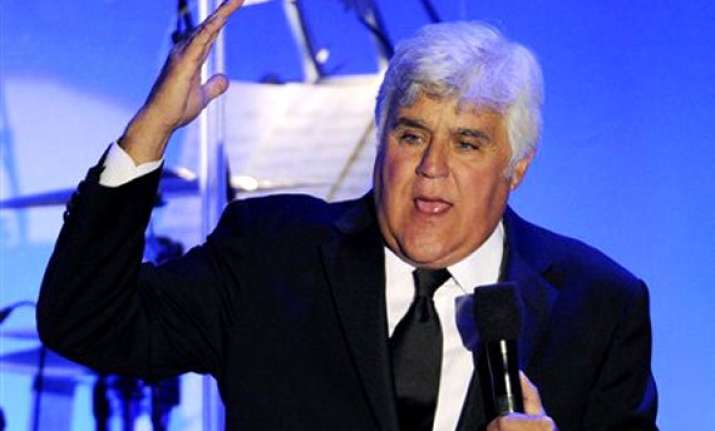 Washington: American talk show host Jay Leno was honoured with the Mark Twain Prize for American Humor here.
Mark Twain Prize for American Humor recognises artists who have made a significant contribution to the world of American comedy. The ceremony took place at the Kennedy Center here Sunday, reports eonline.com.
Entertainers including his "Tonight Show" successor Jimmy Fallon came out to fête the comedian.
Praising Leno as "a trail-blazing comedian" and "someone to look up to my entire year", Fallon thanked Leno for being someone who "showed me that hard work does pay off".
Other celeb attendees included Seth Meyers, Garth Brooks, Ross Matthews and Kristin Chenoweth. Jamie Foxx and Betty White each sent video messages to the comedian.
Leno said he would "treasure" the award, which is for humor and added: "This means a tremendous amount to me. I am so touched by this".