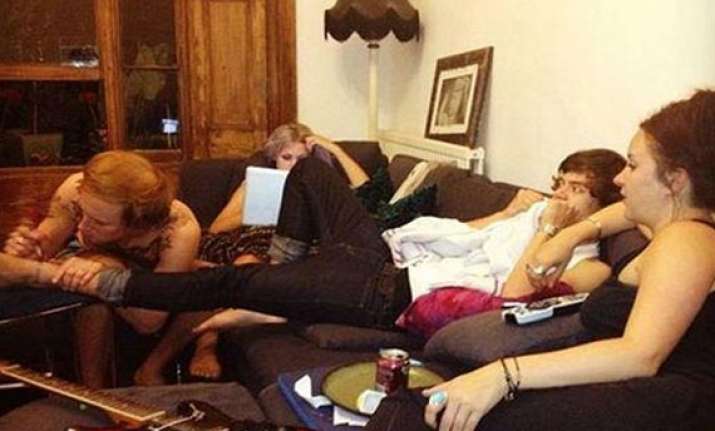 Los Angeles, June 14: Singer Harry Styles of band One Direction has added to his collection of body art with a new tattoo. He has got his ankle inked with lyrics of one of George Michael's songs.
The 19-year-old heartthrob has had the words "never gonna dance again" inked on to his feet and was seen flashing them late Tuesday, reports dailymail.co.uk.
They are lyrics from the 1984 classic "Careless whisper" by Michael. The line continues as - "Guilty feet have got no rhythm/ Though it's easy to pretend/ I know you're not a fool."
The reason behind the latest inking remains unknown, but Styles has earlier explained his tattoos.
"I just like them. I think they kind of (represent) sailoring and travelling. Birds fly," he had said of two swallows etched on to his chest.