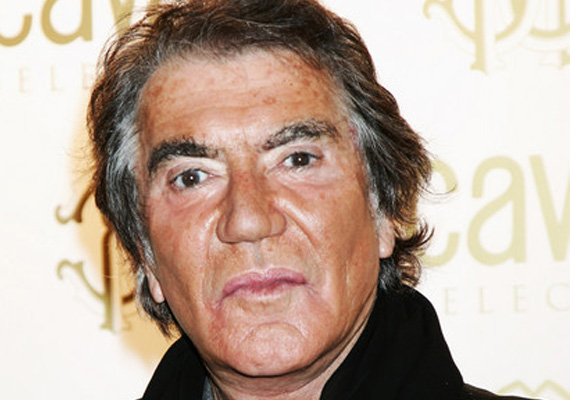 London, Feb 9: After 42 years in the fashion industry, designer Roberto Cavalli is finding new ways to build his brand—in bursts of 140 characters or less.

The 71-year-old recently began tweeting and blogging daily in his own irreverent, stream of consciousness way.

"Yeah. Blogs, blogs, blogs. I joined. I discovered new world. With the blog I started two weeks. I think at that time I discover new way to make blog because I want to make my blog like a reality show," he said in an interview Tuesday.

Sometimes he tweets words of wisdom: "Love and passion are the most important elements to succeed." Other times he simply shares what's on his mind: "I would like to make love, I wish a beautiful girl would knock on the door," he recently tweeted.

The eccentric designer with a penchant for animal prints also blogs about his daily happenings and includes photos of his travels, and beloved German Shepard puppy, Lupo.

"I have many things to tell you about my life...which I call MY ADVENTURE," he wrote in his first entry on Jan. 23.

Every blog post ends with "I love you" and he does indeed seem to love his followers. In a recent video blog, he sits casually in front of his computer praising every person who has ever left him a comment or question.

Now Cavalli is employing his newfound army of online followers to help spread the word about his latest creation—the Roberto Cavalli fragrance.

"For us it was important it was sexy, it was feline, it was romantic, and strong in the same way," said Cavalli's wife and business partner, Eva.

Egyptian-French model Elisa Sednaoui stars in the campaign wearing a classic Cavalli leopard print gown.

"You know the character is very powerful, confident, strong, woman and she is someone who dares. Who dares to be herself, who dares to play, play with fashion, play with life. I think she a woman who also has a lot of humor. But really when I thought about the character, when I was thinking about how to play it it was really about this strength. This strength and this passion," explained Sednaoui.