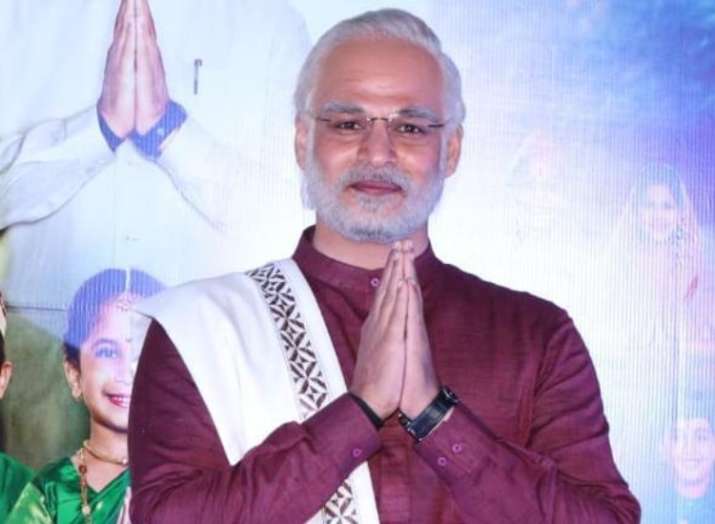 The Supreme Court on Monday received in a sealed envelope the Election Commission's report on "PM Narendra Modi", a biopic, after the movie's producers cried foul that the poll panel barred the film's release without even watching it. The movie on Prime Minister Narendra Modi's journey right from his childhood to him becoming the Prime Minister, has been waiting for clearance to be released after the EC issued an order barring the screening of political films during the Lok Sabha elections.
The top court on Monday directed that the EC report should be served to the petitioner -- the film producers. The apex court had last week directed the EC to watch the film and submit the report. The filmmakers had moved the apex court challenging the EC's order delaying its release.
Earlier on Thursday, the film's producers had visited the Nirvachan Sadan, the EC's headquarters to present their view. The Supreme Court had on Monday directed the EC to watch the full biopic on Modi and take an informed decision on banning its release.
A bench of Chief Justice Ranjan Gogoi and Justices Deepak Gupta and Sanjiv Khanna had said it will consider the EC report and hear the matter on April 22. Senior advocate Mukul Rohatgi, appearing for film producers who challenged the EC's ban, said the poll panel had taken the decision after watching just the promo and it did not watch the entire movie.
The EC had on April 10 stalled the release of the film until the Lok Sabha polls end, saying any such film that subserves the purpose of any political entity or individual should not be displayed in electronic media.
A big thank you to Delhi, thank you for all the love you showered and thank you to every one who came and showed their support! Vande Mataram is still echoing in my heart! 🇮🇳 Lots of love to you all. Thursday 11th April. #PMNarendraModi @GYAN_Network pic.twitter.com/vYuvdjidcM

— Vivek Anand Oberoi (@vivekoberoi) April 7, 2019