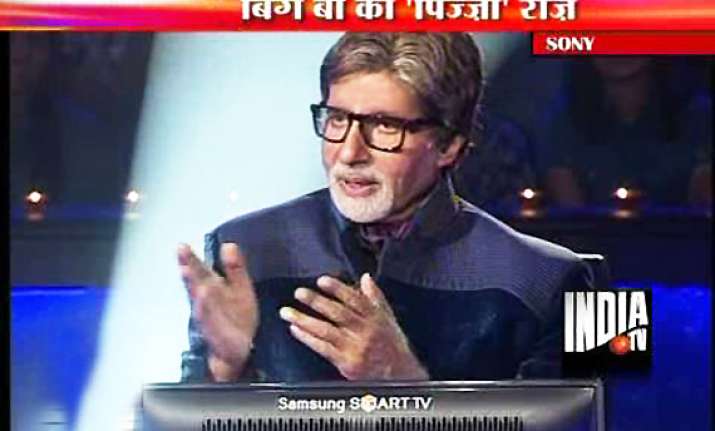 Mumbai, Oct 27: Big B Amitabh Bachchan loves junk food, or rather, pizzas to be specific.

He revealed this to a father-daughter duo on the sets of Kaun Banega Crorepati.

Bachchan had a hearty laugh when the daughter revealed how they tricked their mother to have junk food, which she always disliked.