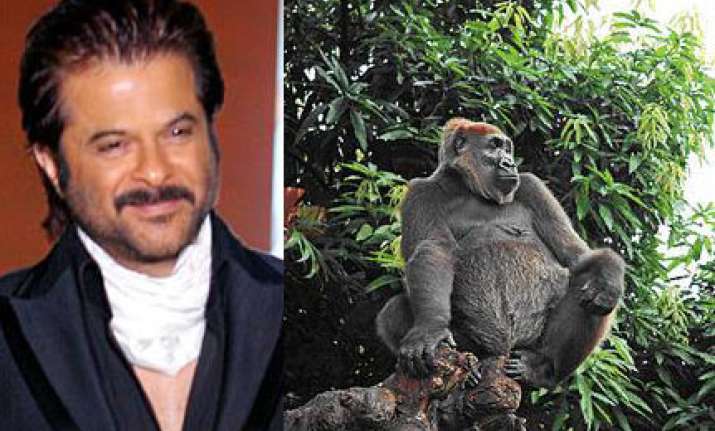 Bollywood actor Anil Kapoor is bringing a gorilla all the way from South Africa for his next production No Problem, being directed by Anees Bazmee, says a media report
Akshaye Khanna, Anil Kapoor, Sanjay Dutt and Sunil Shetty are acting in the film No Problem.
Anil, who has just returned from London, says, "We had to ship a gorilla from South Africa as we couldn't find one to meet our requirements here. We searched in London, Los Angeles and Italy and just couldn't find the right kind of gorilla.  
The gorillas in Los Angeles  were expensive with their trainers plus assistants and the budget would have gone haywire, so we passed up on them. Gorillas from other parts of the world didn't look as good. We even sent our team along with Rajat Rawail to Argentina but again turned up zilch."
 The gorilla is one of the main characters in the film along with Sanjay Dutt, Akshaye Khanna, Sunil Shetty and Anil Kapoor, and features in the climax.  
The climax is being currently shot in Mumbai with the entire star cast including the heroines Sushmita Sen and Kangana Ranaut and the gorilla.  
Anil adds that they finally settled on the South African one as he was the best and was well-trained. "Rajat went there and shot a video with him. Later, Anees, Rajat and I decided on him after watching the video. Sanju and I are feeling demoralised with his appearance. We feel Anees is giving more importance to the gorilla."  
Anil says though the special appearance by the mammal is turning out to be quite an expense, but one he doesn't mind. "I don't mind spending money when it enhances my film."