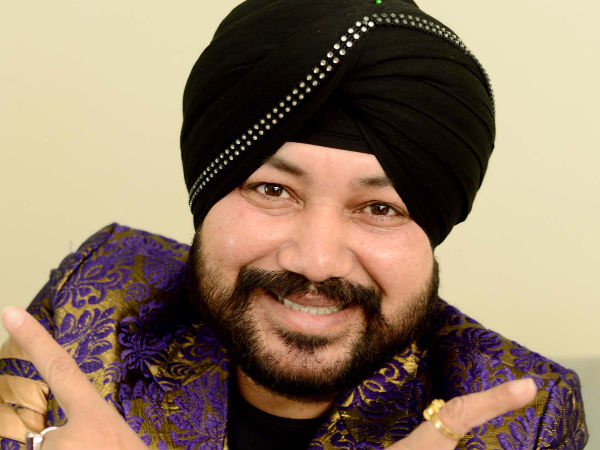 Punjabi singer Daler Mehndi will soon come up with his latest song in Happy Phir Bhaag Jayegi. The veteran singer, who has sung the title tracks of 'Rang De Basanti', 'Dangal', 'Mirzya', 'Baahubali' and most recently Akshay Kumar's 'Gold', said that directors and actors demand his voice for such projects.
Penned by veteran Javed Akhtar, 'Ghar Layenge Gold' is composed by Sachin-Jigar and aptly presents the film's protagonist's dream to win a gold medal at the Olympic.
"I believe that my positive thinking, which I maintain all the time, gets translated into the song as well. Whatever is positive inside comes outside. It gets transformed into the voice, thoughts and this is what the people also feel about my other songs, Mehndi said.
This year, the Punjab-born singer had also lent his voice to a track for "Soorma", another hockey biopic.
"There are two films about hockey this year. I feel happy that whenever there is a talk of motivation, then producers, director and actors specially demand that they want Daler Mehndi to sing the title song. So I feel very happy about this," he said.
Mehndi, 50, said he always asks for lyrics before taking up a new song.
"I demand the lyrics first so that I can look at the words and tune to make my mind. Also, if there is a positive and motivational message in the song, then I would surely do it. I am pretty sure that this song will be played at the schools, tournaments and events, everywhere. It is not a sport specific song. For providing motivation, it will be played everywhere," he said.
His fans will also get to hear him in "Happy Phir Bhaag Jayegi", the sequel to 2016 sleeper hit "Happy Bhaag Jayegi".
"I have earlier collaborated with my friends Samir Sen and Dileep Sen for 'Oye Hoye Ki Kudiyan Shehar Diyan'. Samir's son Sohail Sen has composed the music for the film and he asked me specially to sing the track. He said, 'We made the track keeping you in mind'. There is a joy in the song," he said.
(With PTI Inputs)