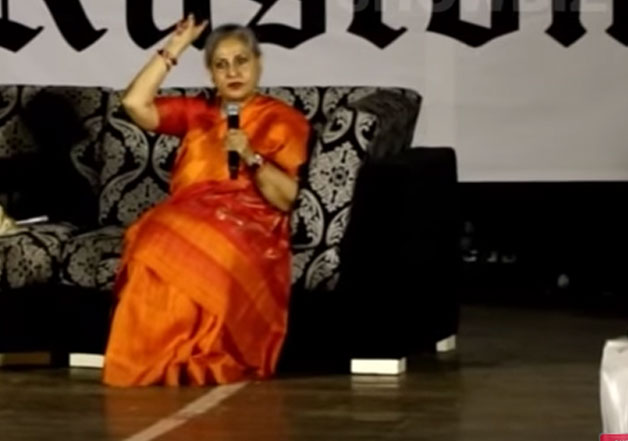 Veteran actress Jaya Bachchan is known for her strict and disciplined nature. And recently, she gave a glimpse of this very behaviour.
So, the actress-turned politician was attending a college fest and was in an interactive session with the host. But suddenly, she started lashing out at the audience, which was busy clicking her snaps during the course.
Going furious by the continuous flashes, Jaya pounded, "Please stop taking pictures. I hate it because it's right into my eyes. These are basic manners which Indians have to learn. Just because you have a camera and a mobile, you get the freedom of take anyone's picture anytime, without asking that person! These are basic educations that all colleges and schools and parents at home should teach their children".
"It's very annoying. I have a freedom to say no from being photographed. I am trying to chat here. You are sitting right in front of me clicking right into my eyes. I hate indiscipline," she added.
It seems Jaya Bachchan has taken it as a serious offense.
Well during the interaction, the 'Sholay' actress also spoke about her punctuality and said, "I like to be on time to honour the person who has invited me."