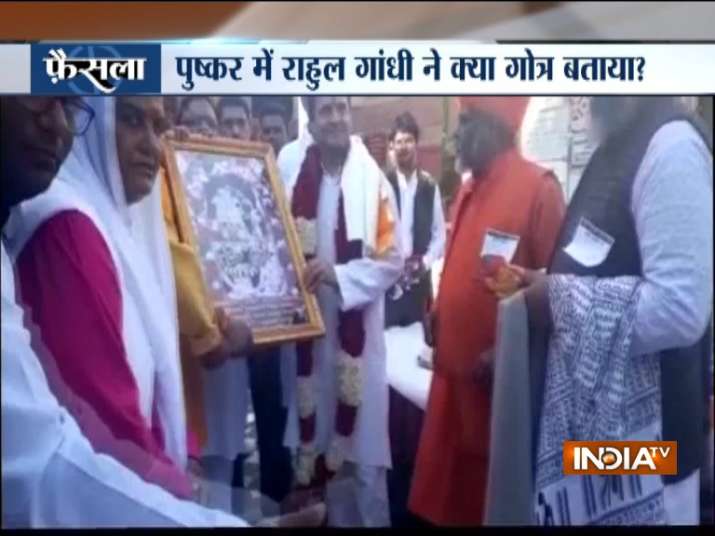 Congress chief Rahul Gandhi on Monday revealed his 'gotra' as Kaul Brahmin during a puja ceremony in Rajasthan's Pushkar. Gandhi, who had earlier claimed himself to be an ardent devotee of Lord Shiva and a twice-born Hindu (janeu dhari), was under attack from ruling BJP to reveal his caste. 
According to the document signed by the Congress chief in the ancient Brahma Temple in Pushkar, Rahul Gandhi is a Kaul Brahim. He performed the puja under the Dattatreya Gotra. The information about the Gandhi family in the temple records revealed that Rahul Gandhi is a Kashmiri Brahmin.   
Rahul Gandhi wrote in the register: "I Rahul Gandhi, son of Shri Rajiv Gandhi, have happily come to Pushkar for puja ceremony today on 26/11/2018. My hear is filled with joy after performing puja through my kul purohit Dinnanath Kaul and Rajnath Kaul. I pray for calm and peace in India and the world." Rahul Gandhi signed his name in English at the bottom of the document.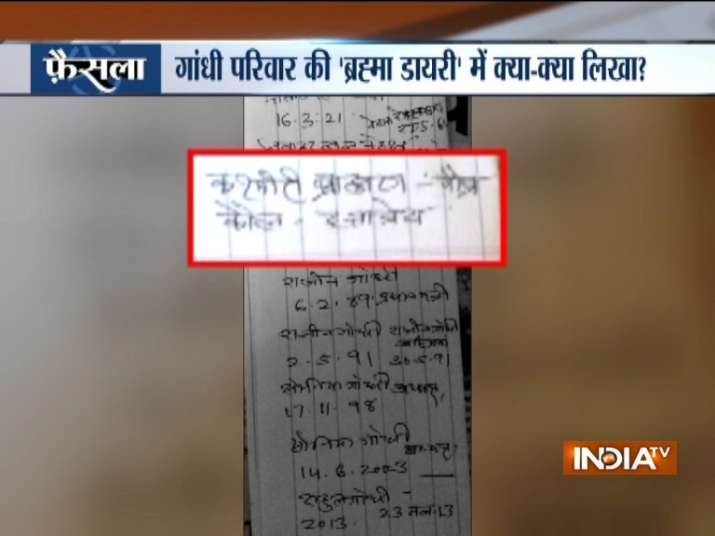 Register has recorded entries of visits by all members of Nehru-Gandhi family who have come to pay a visit at the Brahma Temple in Pushkar - right from Motilal Nehru to Sonia Gandhi and now Rahul Gandhi. The records reveal that Rajiv Gandhi visited the temple thrice, while Sonia Gandhi have visited the ancient holy place twice. 
Among the members of the Gandhi family, Rajiv Gandhi visited the temple during his tenure as the prime minister on June 6, 1989 and then later on May 2, 1991 - 19 days before his assassination. On his last trip, then state CM Shiv Charan Mathur and Ashok Gehlot had accompanied him. 
Sonia Gandhi visited the holy city for offering her prayers on November 17, 1998 and June 14, 2003. 
The Nehru family, including Motilal Nehru, Jawaharlal Nehru and Indira Gandhi have all visited the temple. Indira Gandhi had last paid a visit to the holy city on May 17, 1980. 
Watch video: