Follow us on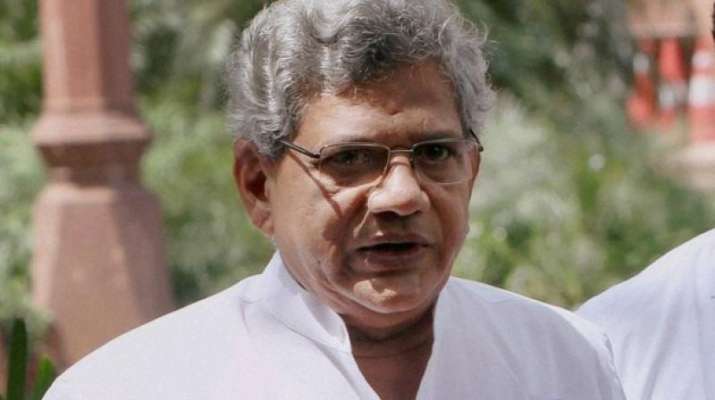 The CPI-M on Sunday wrote to the Election Commission (EC) demanding action against Prime Minister Narendra Modi for making claims about his role in the Balakot air strike in a television interview and said that they violated the model code of conduct.
In the letter addressed to Chief Election Commissioner Sunil Arora, CPI-M leader Sitaram Yechury accused the Prime Minister of making "outrageous claims" on the Balakot air strike in a television channel.
"The interview wherein Modi gave out operational details of a sensitive military mission, with a purpose to influence the voters during the silent period of the campaign, needs to be recorded and acted upon by the Commission," Yechury said.
During a television interview aired on Saturday, Modi claimed that the Indian Air Force (IAF) was in two minds to carry out the air strike in Balakot in Pakistan due to adverse weather conditions. 
The Prime Minister claimed that the experts were in favour of deferring the strike, but he overruled them. The cloudy sky, Modi said, could be advantageous as the IAF planes would then escape detection by Pakistani radars. Modi also said he relied on his "raw wisdom" to dispel the doubts of the experts. 
Yechury said the statement and the behaviour of the Prime Minister were in clear violation of the model code of conduct. In his letter, Yechury also said there were reports that Modi had again used the armed forces to seek votes at a rally in Kushinagar in Uttar Pradesh on Sunday.
"We have raised similar incidents of the Prime Minister violating the EC norms in the past too, but the Commission seems to think that Shri Modi and Shri Amit Shah are above the electoral process and the model code of conduct does not apply to them," Yechury wrote. 
"Modi's words are truly shameful. Most importantly, because they insult our Air Force as being ignorant and unprofessional. The fact that he is talking about all this is itself anti-national; no patriot would do this," Yechury had tweeted after the interview was aired.
In another tweet, Yechury said, "National security is not something to be trifled with. Such an irresponsible statement from Modi is highly damaging. Somebody like this can't remain India's PM."