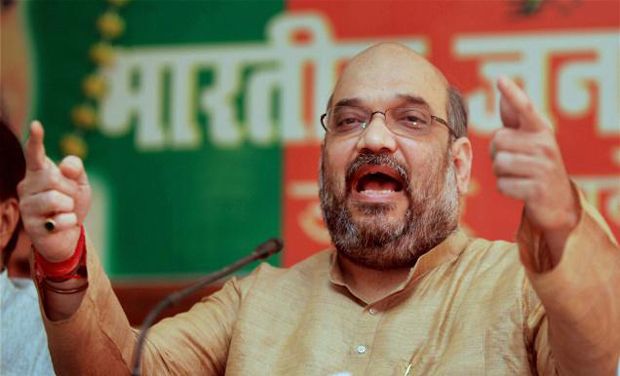 After results of the local body elections were announced on Monday, Bharatiya Janata Party (BJP) president Amit Shah thanked voters in Karnataka for their "continued support" for the party.
He claimed that the outcome highlighted dissatisfaction among the people against the unholy alliance between the Janata Dal (Secular) and the Congress.
"Overwhelming support for BJP and decline in Congress & JDS seats reflects the dissatisfaction among people of Karnataka against this unholy alliance," he said.
He dubbed the alliance as "opportunistic".
Catch all the latest news about Lok Sabha elections 2019 HERE
It is pertinent to mention here that Congress and JD-S are also, reportedly, planning to form an alliance before the Lok Sabha elections 2019.
Alliance would not come in the way of PM Narendra Modi and the BJP working for the betterment of the state, Shah said.
"I heartily thank our sisters and brothers of Karnataka for their trust and continued support for the BJP. I want to assure the people of Karnataka that this opportunistic alliance in state won't come in the way of PM @narendramodi and BJP working for the betterment of the state," Amit Shah tweeted.
BJP president termed his party's performance as astonishing.
In the urban local bodies polls, the Congress party has secured 982 seats and the BJP 929. The elections were held on Saturday. JDS came a distant third with 375 seats, according to the state election commission results.