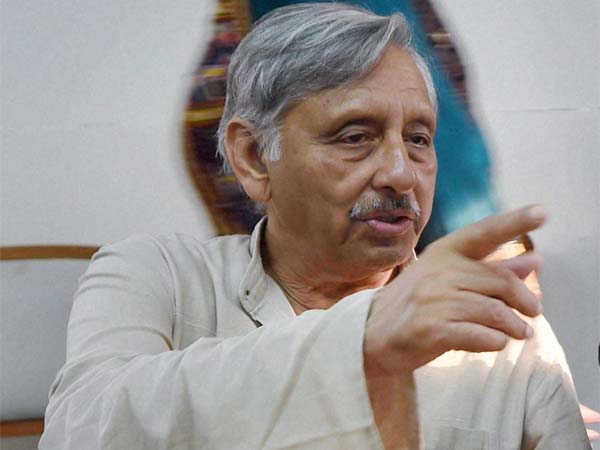 The election campaign for Gujarat Assembly elections has seen 'abusive' language used by political leaders. 
Senior Congress leader Mani Shankar Aiyar was on Thursday suspended from the party's primary membership after he triggered a storm by calling Prime Minister Narendra Modi a 'neech aadmi'. 
In a quick damage control exercise, Congress vice president Rahul Gandhi immediately depreciated Aiyar's language against PM Modi and asked him to apologise to the latter.
However, if BJP leaders are to be believed, the use of abusive language  could be part of the planning hatched by the Pakistanis to polarise the electorate.
The allegation is based on a meeting that purportedly took place at Aiyar's residence the evening before he made the remark, and included former Pakistan foreign minister Khurshid Mahmud Kasuri, former Indian Prime Minister Manmohan Singh and former vice president Hamid Ansari.    
Raising fingers over the purported meeting, Finance Minister Arun Jaitley said, "I think those who participated in the meeting should give clarification about the meeting. What was the meeting about, was the Foreign Ministry aware about this meeting? Or was there something that the Congress cannot disclose."
Maverick BJP leader Subramanian Swamy alleged that Pakistan High Commissioner Sohail Mahmood was also present at the meeting. 
"Did Pak Ambassador meet MS Aiyar and three other Congi leaders at MSA residence five days ago on Gujarat strategy? Palace coup in offing?," tweeted Swamy. 
BJP leader Ajay Aggarwal, who put more meat on the supposed skeleton. "On the (December) 6th evening, a meeting took place at Mani Shankar Aiyar's residence, where Pakistan envoy (Sohail Mahmood), former PM Manmohan Singh, Former VP Hamid Ansari and some Congress leaders were present. Heavy police deployment was there and the road was blocked," Aggarwal said.
"What transpired I don't know but the very next day he made the 'neech aadmi' comment for PM Narendra Modi. It may be for the polarisation of votes, their strategy, what conspired, the nation must come to know about it," he added.
The Congress is yet to respond to the allegations or clarify why its leaders were meeting with the Pakistani envoy. Also, the Pakistan High Commission has not yet confirmed about any such meeting.
 
Reacting to Aiyar's remark, PM Modi on Friday accused the former of giving a 'supari' (contract) to get him "removed" from the way while on a visit to Pakistan three years ago. 
Addressing a rally in Gujarat, PM Modi said, "Mani Shankar Aiyar told people when he visited Pakistan - remove Modi from the way and then see what will happen to India-Pakistan peace. What did he mean by removing me from the way. And what is my crime - that we have the blessings of the people".
Modi was referring to a controversy that had erupted in 2015 when Aiyar during a talk show in Pakistan had reportedly made the statement.
When the anchor of a Pakistani channel asked what is to be done to end the stalemate in the relations between the two nations, Aiyar responded, "The first and the foremost thing is to remove Modi. Only then can the talks move forward. We have to wait for four more years. They (panelists) are all optimist and that we can move forward when Modi sahab is there, but I don't think so."
Though Aiyar later denied making any such remark, a TV clip shared on social media showed otherwise.