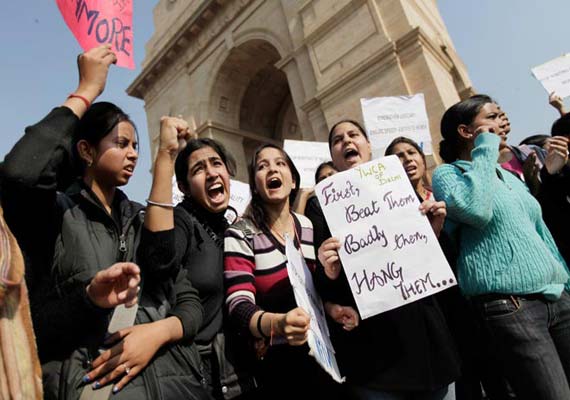 New Delhi, Feb 9
: Two doctors from AIIMS, who had conducted the medical test of the five adult accused in the gangrape and murder of a 23-year-old girl in a moving bus here on December 16, on Friday testified before the fast track court.



Out of the four AIIMS doctors, who appeared before Additional Sessions Judge Yogesh Khanna, only two of them testified as a witness for the prosecution in the proceedings held in-camera.

The accused have pleaded not guilty to charges, including rape and murder, and have claimed trial. The two doctors were also cross-examined by the counsel for the accused persons.

The four doctors had conducted Medico Legal Certificate (MLC) test of the accused bus driver Ram Singh, his brother Mukesh, Vinay Sharma, Pawan Gupta and Akshay Singh, soon after their arrest in the case.

The court today issued summons to four persons, including two doctors of the Safdarjung Hospital, who had treated the victim, for recording of statement as prosecution witness on Monday

Earlier, the male friend of the victim, who cannot be named due to legal reasons, had testified as a prosecution witness as the sole eyewitness to the brutal assault and gangrape of the girl. He is yet to be cross examined by the defence.

The 28-year-old software engineer, who is the chief prosecution witness in the case will be cross-examined only when the court settles the issue of bringing the CD of the interview given by him to a private news channel, on record.

The details of the proceedings cannot be reported by the media as the court has imposed a ban on it under the provisions of the Indian Penal Code.