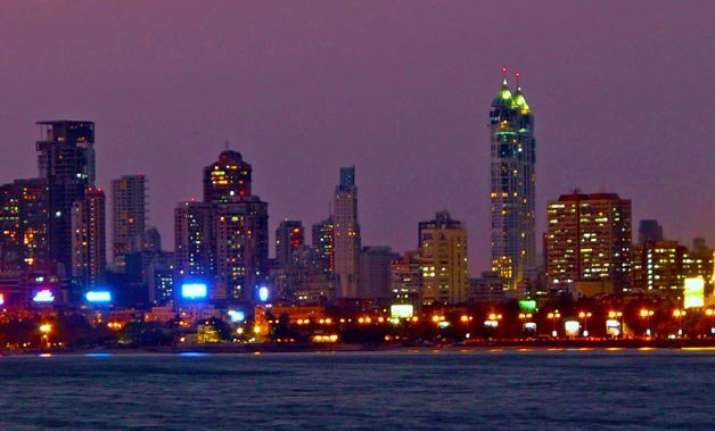 New Delhi: If you are staying away from home and everything you earn goes in paying bills, maybe Mumbai is the city you should be. According to reports of Savills World Research, Mumbai is the world's cheapest city to live and work in.
The city of dreams, Mumbai won the title defeating 12 top metropolitan cities of the world. The report classifies London has the most expensive city to work in.
The index measures the total cost of residential and office rental per person per year. As per these standards, it costs $29,088 to nestle an employee in Mumbai. As per the 2008 reports, the percentage rise in Mumbai's cost has been only 2.4%.
Other cities like Shanghai, have shown a mammoth rise of 15.6% and price of accommodating an employee $38,089. Beating all these high profile cities is London which costs $118,425 for a person to live and work here.
Here is the complete chart for you: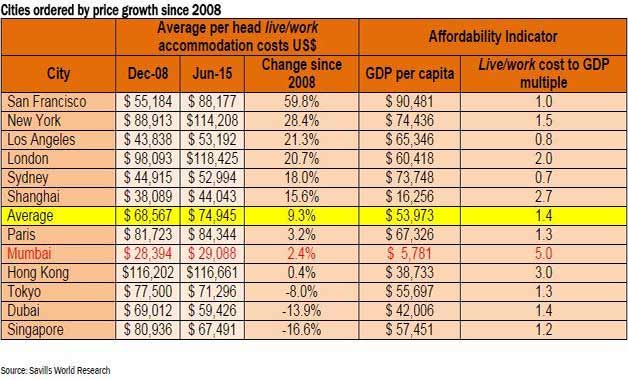 According to Yolande Barnes, director of Savills World Research, "Our Live/Work report says that while London, Hong Kong and New York are the world's most expensive cities for accommodating employees, relatively speaking Mumbai's real estate costs are more expensive as they are five times the average GDP, compared to London and New York where real estate is only twice and 1.5 times the GDP respectively."
Speaking about Mumbai he said, "Mumbai is the only city we looked at as it is the only 'world city' in India which shares in the same fame, prominence, international reach and 'investability' as other global cities such as New York, Hong Kong and Sydney."
When he was asked why London is at the position it is and not Mumbai.
"Mumbai's live/work costs are low but it is actually the most expensive city to live and work in relative to productivity, with live/works costs a very high - five times per head GDP. This reflects the fact that most workers in the city do not live and work in the international-standard accommodation that Savills measures. London, meanwhile, has the highest live/work costs, but when this is compared to its GDP they are only twice the GDP, meaning that it is relatively cheaper to live and work in than Mumbai."