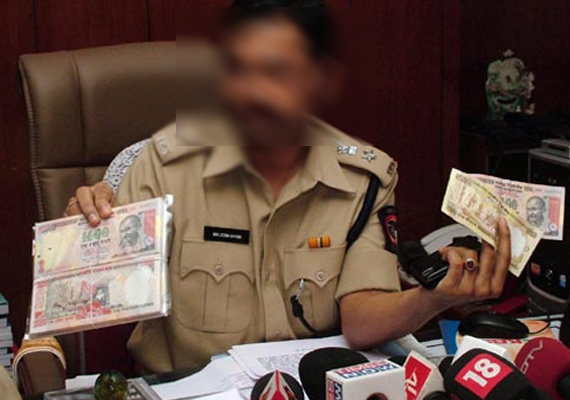 Nashik, Jul 3:
Two youths were arrested and fake notes worth Rs 1.82 lakh recovered from their possession at Peint near Hutatma Smarak here, police said today.





Police intercepted two youths hailing from Nashik - Damu Mahadu Kadale (32) and Khandu Pite (28) - yesterday and seized 1,821 fake currency notes, all in the denomination of 100.

While conducting a checking of vehicles, police found the two men walking in a suspicious manner and intercepted them.

On search, police seized a plastic bag from them containing the fake notes, allegedly printed by them through a computer, they added.

Investigation into matter was on.