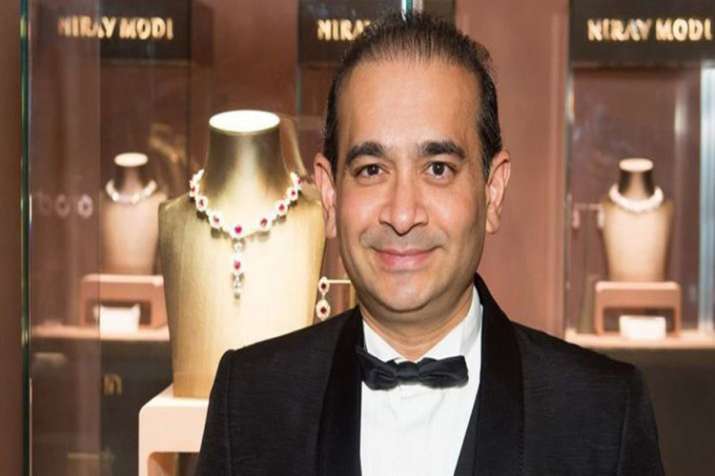 In a huge setback for fugitive diamantaire Nirav Modi, a bankruptcy court in New Delhi on Friday recognised the claim of the Punjab National Bank (PNB) on the proceeds of any assets owned by him. The court also ordered summons to be issued for the examination of Modi and four of his associates.
Apart from Modi, summons have been issued to his associates- Mihir Bhansali, Rakhi Bhansali, Ajay Gandhi and Kunal Patel. Earlier on February 26, the Ministry of Corporate Affairs had filed a petition in the US court against the bankruptcy proceedings initiated by Modi and had sought to make PNB a party in the sale proceeds.
The US court also authorised that PNB be provided with documents by individuals who are Modi's debtors in America. The bankruptcy court also signed a stipulation recognising PNB's agreement that proceeds of any asset sales by US debtors will be subject to PNB's claims of constructive trust regarding the Modi entities, according to the matter.
Official sources said since the US court ordered Modi's physical presence for the testimony, it will help in tracing him and subsequently expedite extradition proceedings against him.
On July 26, a Special Prevention of Money Laundering Act (PMLA) court in Mumbai had issued summons against Modi and his uncle Mehul Choksi in connection with the PNB fraud case and had asked them to appear before it in September or be declared as Fugitive Economic Offenders.
Also, the Enforcement Directorate (ED), in a charge sheet filed on June 28, the details of which recently surfaced, labelled chairman of Gitanjali Group, Mehul Choksi as the "mastermind" behind the PNB fraud case, calling it a "huge economic scam brewing since 2015."
The PNB had detected the multi-billion scam earlier this year wherein Modi and his uncle Mehul Choksi had allegedly cheated the bank to the tune of USD 2 billion, with the purported involvement of a few employees of the bank.