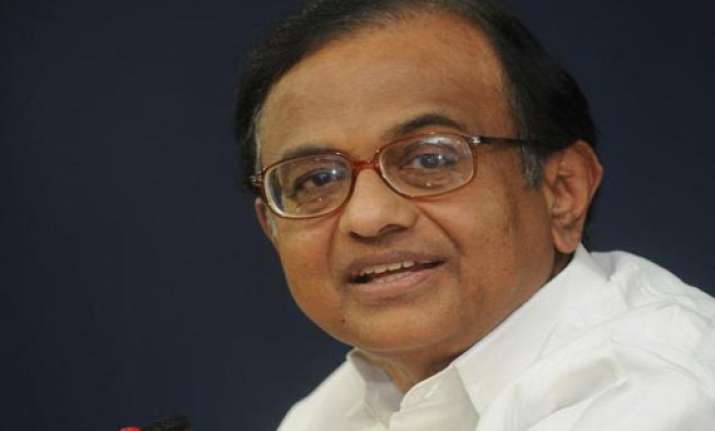 New Delhi: Finance Minister P Chidambaram Thursday asked financial sector regulators, including RBI and SEBI, to take preventive steps to neutralise the impact of US Federal Reserve's monetary stimulus tapering that is likely early next year.
Chidambaram, according to sources, asked regulators at FSDC meeting to work out preventive measures. The Financial Stability and Development Council (FSDC) members include heads of regulatory bodies like RBI, SEBI and IRDA.
The meeting was attended by RBI Governor Raghuram Rajan, SEBI chief U K Sinha, among others. Former Reserve Bank of India (RBI) head D Subbarao was a special invitee. The Forward Markets Commission (FMC) was included in the FSDC and its Chairman Ramesh Abhishek was also present.
The Minister, sources said, "asked different regulators to work on preventive measures to counter the impact of tapering which is likely to take place early next year".
Tapering, which refers to gradual withdrawal of the USD 85 billion a month bond purchase programme, was deferred by the US Federal Reserve in September.
The tapering, whenever it takes place, will have a bearing on global economy. It will impact fund flows to emerging economies, including India.
Chidambaram also expressed the confidence that current account deficit (CAD), the difference between outflow and inflow of foreign exchange, will remain within the earlier estimate of USD 70 billion of 3.7 percent of the GDP in the current fiscal.
It had touched an all time high of USD 88.2 billion, or 4.8 percent, in 2012-13.
Chidambaram said all efforts would be made to bring down the fiscal deficit to 4.8 percent of the GDP in the current fiscal from 4.9 percent in the previous fiscal.
Earlier this month, the Finance Minister at an IMF committee meeting in Washington had said the government was committed to the path of fiscal consolidation and had drawn red lines for fiscal and current account deficits.
"We shall not allow the red lines to be breached under any circumstances and we shall remain within the red lines. We are prepared to take difficult decisions in this regard, should the need arise," he had said.
Elaborating on the tapering at the FSDC meeting here, Chidambaram said it was likely to take place sooner or later and as such regulators "must take all possible action to avoid any adverse impact on the Indian economy".
Among other things, the FSDC also discussed the possibility of implementation of the Financial Sector Legislative Reforms Commission (FSLRC).
It was decided in the meeting that all regulators, including FMC, would finalise the principles relating to regulatory governance, transparency and operational efficiency for implementation of the FSLRC recommendations.
The Commission, headed by former Justice B N Srikrishna, had presented its report to the government in March suggested merging of financial sector regulators such as SEBI and Irda into a Unified Financial Agency (UFA) and the role of RBI be restricted to regulating banks and managing monetary policy.
Under the regulatory architecture proposed by the Commission, SEBI, FMC, Insurance Regulatory and Development Authority (Irda) and Pension Fund Regulatory and Development Authority (PFRDA) should be merged into a UFA.
The Commission had proposed setting up of seven agencies -- RBI, UFA, Financial Sector Appellate Tribunal (FSAT), FSDC, Resolution Corporation, Financial Redressal Agency and Public Debt Management Agency --- for managing the financial sector.