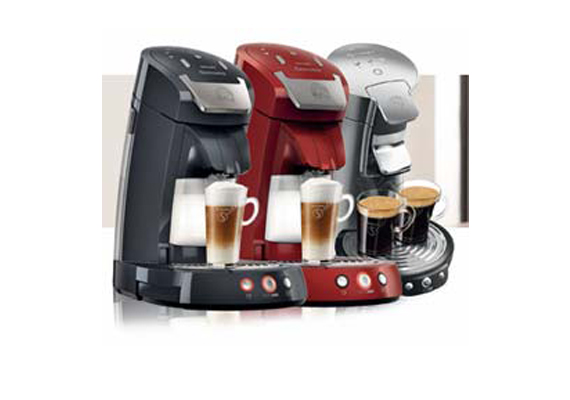 New Delhi, Aug 20: Getting a whiff of coffee culture catching up in metros, Philips India is looking to cash in on the trend with the introduction of its Italian coffee making machines for home use.
The company, which identified creation of new categories to supplement consumer lifestyle as one of its growth paths, is banking on products from the portfolio of Saeco International Group that was acquired by its parent Royal Philips Electronics in July 2009.
"Consumer lifestyle is reshaping in the country and to be more relevant to the new generation, we need to have local relevance. We believe that coffee culture is fast catching up in urban India and there is an opportunity for us," Philips India, President Consumer Lifestyle (Indian Subcontinent) ADA Ratnam told PTI.
After conducting a market survey in five five metros, including Delhi and Mumbai, on consumption pattern, the company has launched coffee making machines for home use.
"Our coffee machines are not going to be mass distribution products. These are primarily targetted at those niche customers who have a taste for fine coffee," he said.
To start with, Philips India has introduced three products from Philips Saeco portfolio in India which are priced at Rs 13,995, Rs 54,995 and Rs 74,994.
All these machines can help create a range of coffees from Cappuccino and Espressos to Lattes and Macchiatos, he added.
These products are available only in Delhi, Mumbai and Bangalore across 18 retail points, including Chroma retail stores.
Asked about the sales expectations, Ratnam said: "It is early days. It is more about creation of a new category. We are taking it step by step and will see how it goes, at least for the next six months, before we start to think about expanding the market."
Commenting on the company's strategy of creating new categories, he said: "In the last three to four months, we have introduced a lot of products at a quick pace. This has helped us to grow in strong double digits for the overall seven months of this year."
The company had introduced new domestic appliances like induction cook-tops, AirFryer apart products in personal care category like AquaTouch (dry and wet shaver), BodyGroom (a bodygroomer for men) and intelligent styling range for women.