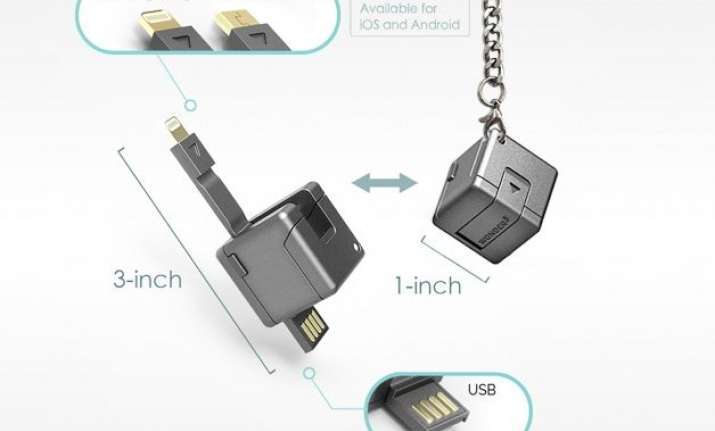 New Delhi: WonderCube is a one-inch keyring with multiple functions for your iOS or Android smartphone. This little cube converts into a sync cable, emergency charger, kickstand, flashlight, and whole lot more.
Besides offering up to 64GB of storage and extra battery life through its spare battery packs, the device also offers a built-in connectivity for either Lightning or microUSB cables, making it compatible with both the Android and recent iOS smartphones.
Since it is a small gadget, it can be worn on a regular key chain and can also be used as a smartphone stand to boot.
Opening up the top of the accessory reveals an adapter for a standard 9V battery. Clip a battery inside, plug in your phone and you're promised another 3.5 hours of talk time.
Te little device also comes with a micro-suction cup plate on one side, meaning you can fix it to the back of a smartphone and use it as a stand.
The cheapest WonderCube costs $49, but does not include a microSD card, while the 16GB microSD version is priced at $59 and the 64GB microSD version costs $79. The WonderCube should ship to backers starting with August.