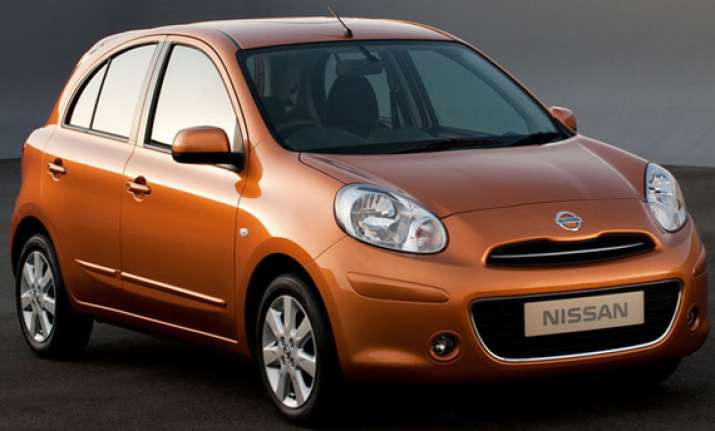 Mumbai, May 24: Nissan India has said it has set a target of nearly trebling local sales to one lakh units this fiscal from just 37,000 units last fiscal, and ruled out possibility of integrating its currently outsourced sales, service and marketing activities with itself.
The company also said as part of its aggressive posturing, it will launch four models this fiscal, including two variants, and one from its Datsun brand, apart from opening more dealerships and focusing on marketing.
The first launch could be as early as in July, the company said.
"Nissan India intends to sell as many as 1 lakh units in the domestic market this fiscal, even as we want to continue to improve our exports performance from here, which stood at 1.3 lakh units last fiscal," newly-appointed Nissan India Operations president and MD and CEO of Nissan Motor India Kenichiro Yomura told at a select media briefing here.
Yomura further said this ambitious target is part of the overall scheme of cornering 10 per cent of the domestic passenger vehicles market by the turn of FY17.
When asked whether he will relook at the relationship with Hover Automotive, which has been handling the key functions of sales, after-sales service and marketing, he answered in the negative.
When pointed out that there have been reports of Nissan management being unhappy with the way Hover has been doing its job, he said "everybody is not perfect" and that there is no plan to either divorce them or the company taking over these key services.
He also said that outsourcing of such services has been a Nissan strategy including in China, where Nissan is the largest Japanese brand, and in the West Asain markets.
While in China Nissan has a 50 per cent stake in the dealership network operating company, in West Asia, the entire process is outsourced, Yomura said.
He also ruled out picking up a stake in the Hover.
On his focus areas, Yomura said one of his major thrusts will be to grow the market by increasing the number of sales and service points, which stood at just 95 as on March-end, but would be ramped up to 145 by the end of the fiscal.
Nissan sells six models here out of which it manufactures the hatchback Micra, the sedan Sunny and the MPV Evalia at its Chennai plant, which has an installed capacity of 4 lakh units a year, while it imports the other three models--the premium sedan Tenea, the high-end SUV X-Trail and the luxury sedan 370Z.
Nissal sold just 1.67 lakh units last fiscal, cornering a share of under 0.7 per cent in the domestic market.
On the capacity expansion of the plant, he said, "As we expand our operations and hire more people, this could be ramped up by another 80,000 units."
He said there is no progress on the reported plan of the company to open an assembly line in Gujarat.
The company's other focus will be "more localisation of components, considering the cost-competitiveness of this market. Added focus will be on local manufacturing of the engines for the three models that are being rolled out from the Chennai plant".
Admitting that the Evalia has not performed as per their expectation, Yomura said, it seems that marketing and communication was not effective. "Going forward, I will ensure that we communicate more effectively the fuel efficiency and affordability part of this vehicle," he said.
On the impact of the global recall of the Micra, Yomura said so far only 9 complaints have come in to them but added that the company will be engaging with the customers proactively on this. Nissan has so far sold 35,000 Micras in the domestic market.
Globally, Nissan had recently announced a recall of its Micra models after reporting some break glitches.