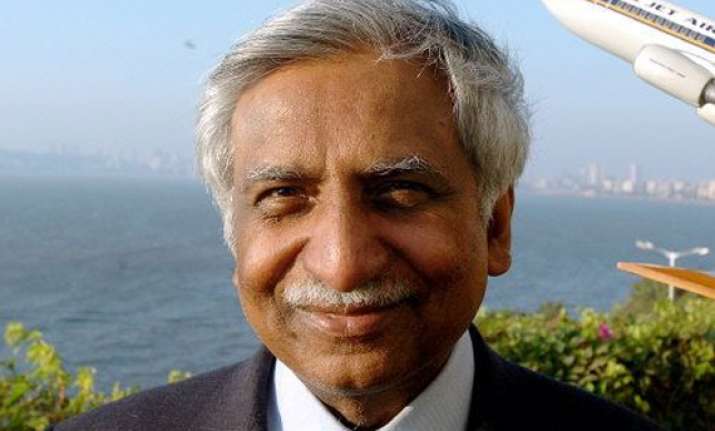 Mumbai, Mar 8: The financial trouble plaguing the aviation sector seems to have impacted the country's largest private airline Jet Airways as well, with the pilots meeting the top management today over delayed salaries.

Chairman Naresh Goyal met senior pilots at his residence at Peddar Road here this afternoon and reportedly assured them of timely payments, sources said.

For the past few months, salaries have been officially delayed with the pilots in the lower bracket are getting paid on 7th of every month and their counterparts in the upper bracket on 15th of every month.

The meeting assumes significance as the pilots have apparently been planning to go on a "silent protest" wearing black badges. However, it could not be ascertained whether the pilots have agreed to delay their protest.

When contacted, a Jet Airways spokesperson declined to comment on the developments.

Jet is the largest operator with over 28% of the domestic market share and was till now insulated from the financial troubles ailing its peers.

It had posted a Rs 101.22 crore loss for the December quarter on higher fuel costs, weak rupee and stiff competition from low-cost carriers. Its total debt as on December 31 stood at Rs 14,079 crore.

The development in Jet comes at the time when its competitor Kingfisher Airlines is tottering financially and has not been paying salaries since December due to fund crunch, leading to question marks over its survival.

National carrier Air India has also got an in-principle go-ahead for restructuring of its Rs 18,000 crore out of Rs 67,000 crore debt from lenders last month. None of the listed airlines have reported profits in the current financial year.