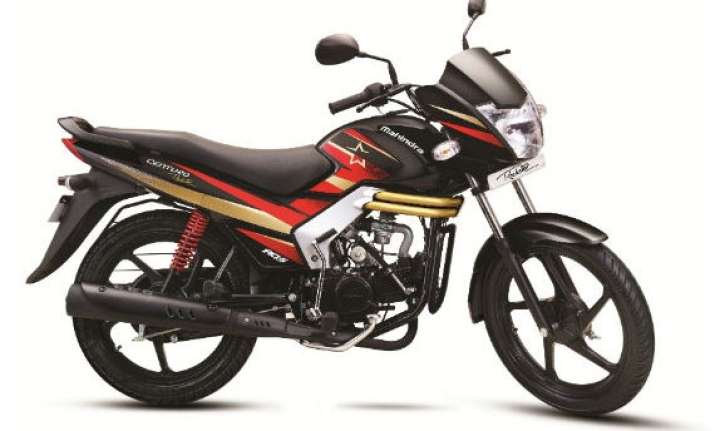 New Delhi: Mahindra Two Wheelers today launched 110-cc motorcycle Centuro Rockstar, priced at Rs 43,700 (ex-showroom).
By introducing the Centuro Rockstar at an attractive price point, Mahindra has expanded its popular Centuro portfolio to target the mass 100-110 cc consumers, the company said in a statement.
"With the launch of the Centuro Rockstar, we now have a full range of truly differentiated motorcycles, each of which delivers a tremendous value proposition as part of the award winning Centuro brand.
"Each Centuro now addresses a different consumer sub-segment in the large 100-110 cc category," he added.
The Centuro Rockstar comes with various features including flip key, Rockstar graphics, LED brake light and extra long seat.