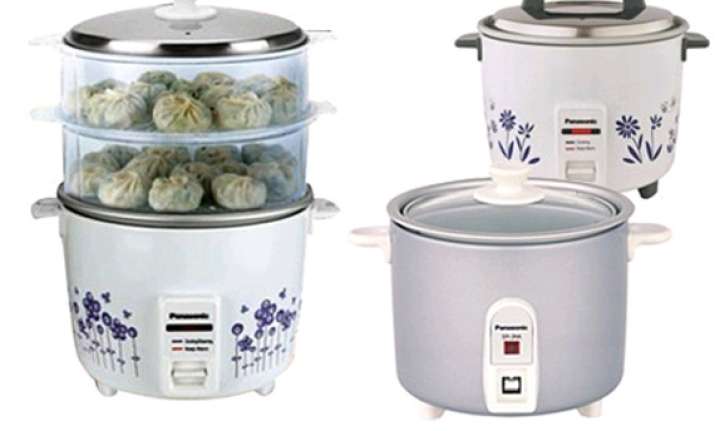 Chennai: Japanese home appliances maker Panasonic Appliances India Company Friday launched a range of coloured electric cookers and hoped it would contribute to the bottomline and put the firm into the black soon.
"We hope the move will improve the profitability of the company," Hidenori Aso, managing director, told reporters after the launch here.
However, he declined to share the sales target for the company's electric cookers and mixers this fiscal on the pretext of the company being a listed one.
Last fiscal the company closed its books with a turnover of Rs.147 crore and a net loss of Rs.11 crore. For the nine months ended December 31, 2013 the company's turnover stood at around Rs.123 crore with a net loss of Rs.3.26 crore.
According to Niranjan Shenoy, general manager, sales and marketing, the company decided to launch a range of coloured electric cookers to differentiate itself from the competition which sells unicolour Chinese-made products.
The new cookers are available in the price band of Rs.2,599-Rs.3,695.
The company also has an exchange programme whereby a person can bring his old electric cooker of any brand and take home a Panasonic one at a reduced price.
"We make the electric cookers here and export to the USA, Canada, Middle East, Latin America, Hong Kong and other places. India is the export hub for Panasonic electric cookers and mixers," Aso said.
He said the company has the capacity to make one million electric cookers and is working at 90 percent capacity.
"We export 15 percent of our electric cookers and 30 percent of mixers," Aso said.
Panasonic Appliances is also into selling small kitchen items like ovens and bread toasters which are imported.
According to Aso, the concept of electric cooker in India was not known in 1990 when the company launched its India made product.
Now more than two decades later the company has sold over one crore (10 million) electric cookers in India and the competition has increased, he said.