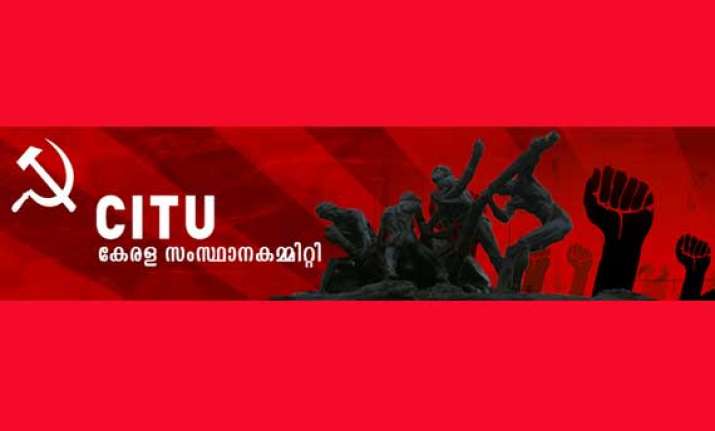 New Delhi: The Centre of Indian Trade Unions today said it is against a government proposal to raise the FDI limit to 100% in the defence sector because that will be "totally detrimental" to indigenous production.
"Such move (the government proposal to raise FDI in the defence sector to 100%) is totally detrimental to the interest of the indigenous defence production network, mainly under government department and PSU's, and also to national security management and preparedness," the CITU said in a statement.
Besides, it said that the move would provoke demands for disinvestment or privatisation of the defence PSUs and Ordinance factories establishment.
The CITU's statement follows a Cabinet note circulated by the Commerce and Industry Ministry for inter-ministerial consultations on raising FDI limit in defence sector to 100% through the approval route.
The proposal to raise FDI cap in defence from 26% to 100% is aimed at boosting the manufacturing activity in the country.
As per the 15-page note, portfolio investors, including FIIs, should be permitted to invest only up to 49%.
Further, it states that a foreign company can even take over a domestic entity provided it brings in state-of-the-art technology.
This is the first major initiative of the ministry after new Commerce and Industry minister Nirmala Sitharaman took charge this week.
The UPA government had pegged FDI in the defence sector at 26% but allowed Cabinet Committee on Security (CCS) to approve proposals entailing higher investments.
India is one of the largest defence importers in the world with a minuscule component of exports.