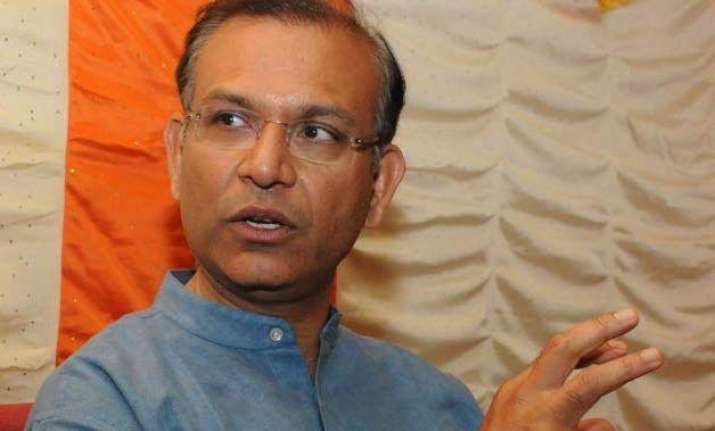 New Delhi: Minister of State for Finance Jayant Sinha today said the government is committed to fiscal consolidation but hinted that it may not resort to massive expenditure cuts.
"We're very confident of our fiscal consolidation targets and our fiscal consolidation roadmap...Its not the number (of fiscal deficit), but it is quality of the numbers that is important. And that's really what we're working towards," he told reporters on the sidelines of the two-day bankers' conclave here.
The comments come days after fiscal deficit for the first eight months of the fiscal touched nearly 99% of the full year target.
Sinha strongly disapproved of massive expenditure cuts adopted by the previous UPA regime to achieve the number and hinted that the present regime will not resort to the same.
"The number can always be achieved and it was achieved in the past through various mechanisms and measures that I don't think anyone of us was comfortable with," he said.
When asked if this meant the government will not go for expenditure cuts, he said, "We'll have to see. We'll do it the right way. We'll ensure that there are no headwinds to growth which we're trying to achieve."
The junior minister said the government is making efforts to raise the growth rate to 7-8% and wants it to be sustainable.
"Along with sound economic management, we've to ensure that the economy gets the stimulus that it needs to get to much higher growth trajectory of 7-8% and that is both sustainable in terms of environment and other inputs, as well as non-inflationary," he said.
However, he did not spell out details of how the government will achieve the 4.1% fiscal deficit target if it's not going for expenditure cuts.
All eyes are now on the spectrum auctions to be conducted in February and the mop-up from the expected divestment process.