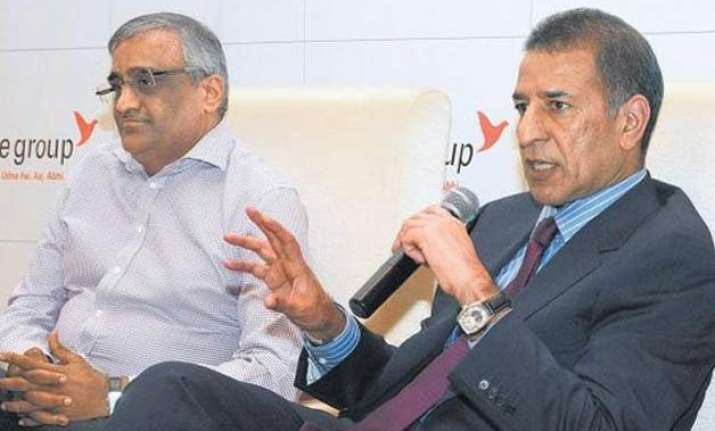 New Delhi: In a major consolidation between two homegrown retailers, Kishore Biyani-led Future group will hive off its retail business to merge with Bharti Retail.
The board of Future Retail, at its meeting held on Monday, approved the demerger of retail business of Future Retail and merge it into Bharti Retail, Future Retail said in a filing to the BSE.
Further, as part of the deal, retail infrastructure business of Bharti Retail will also be hived off from the company to be merged into Future Retail, it added.  Bharti Retail will issue one equity share of Rs 2 each for every share of Rs 2 held in Future Retail in consideration of the merger of Future's retail business into it.
On the other hand, Future Retail will issue one fully paid up equity share of Rs 2 each to Bharti Retail shareholders for every share of Rs 2 held in it, in relation to the merger of the retail infrastructure business. Bharti Group has been looking for a full-fledged retail play, keeping its options open for partnership with its erstwhile cash and carry partner Walmart.
However, the two parted ways in 2013 with the American retail giant deciding to focus only on wholesale business in India amid restrictions over foreign direct investment (FDI) in multi-brand retail.
Bharti Retail runs over 210 Easyday stores across different formats in India, mostly concentrated in the northern region. Future Group also has been making move to consolidate its business after selling majority stake in Pantaloons to Aditya Birla Retail in 2012.
It has a chain under different formats, including hypermarkets under Big Bazaar and supermarkets under Food Bazaar brand. Meanwhile, shares of Future Retail climbed 12 per cent on Monday with the approval of  demerger of its retail business and merge it with Bharti Retail. The stock soared 12.06 per cent to settle at Rs 129.65 on BSE after surging 18.4 per cent to Rs 137.
On the NSE, it climbed 11.84 per cent to close the day at Rs 129.40. The company's market capitalisation went up Rs 542.59 crore to hit Rs 5,034.59 crore. On the volume front, 18.16 lakh shares were traded at BSE and over 93 lakh shares changed hands at NSE during the day. Stock of Future Lifestyle Fashions rose 6.08 per cent to end at Rs 81.95.
"Shares of Kishore Biyani-owned Future Retail surged after its board approved consolidation and realignment of retail operations with Bharti Retail," said Hiren Dhakan, Associate Fund Manager, Bonanza Portfolio.