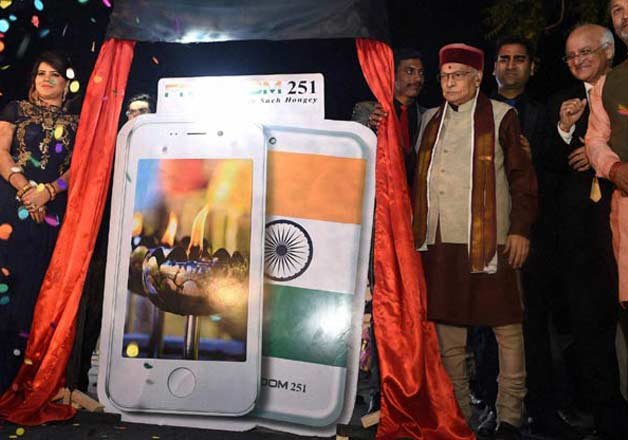 New Delhi: The Department of Electronics & Information Technology (DEiTY) has today summoned top officials of Ringing Bells, the Noida-based company that created quite a stir by announcing the launch of Freedom 251, arguably the world's cheapest smartphone.
The officials of the company have been called in to for a meeting to discuss certain issues. Although the official reasons behind the officials being called have not been revealed, IT minister Ravi Shankar Prasad had asked Secretary Aruna Sharma to check the credentials and claims of the company that offered the cheap smartphone.
Ringing Bells, which offered the phone, has been under a storm following its announcement to launch the world's cheapest smartphone. While the website for bookings suffered outage ever since the online registrations opened, there were issues raised by BJP leader Kirit Somaiya, who even termed Freedom 251 as a 'huge scam' on account of the company's registration papers.
Besides, the company has also been visited by sleuths from the Income Tax department and the UP Police looking to check its credentials. The company has also faced severe flak from unhappy customers who were unable to book the phone on account of technical difficulties.
Experts have also pointed to the uncanny similarity of the icons and design of the phone with the iPhone, drawing criticism and ridicule in equal measure. However, the company has dismissed allegations of copyright infringement saying the sets sent out for reviews were only prototype dummies and the actual phone will have a different interface.  
The company said it will begin delivering the handsets from April and expected to finish the process by 2016 end. As per company officials, 30,000 people had paid the amount, including shipping charges for the handsets. The rest of them will pay once the phone is delivered.
The company said it received 3.7 crore bookings on Thursday when the phone was launched, and 2.8 crore on the second day. On Saturday, it got another 85 lakh bookings, after which orders were suspended.