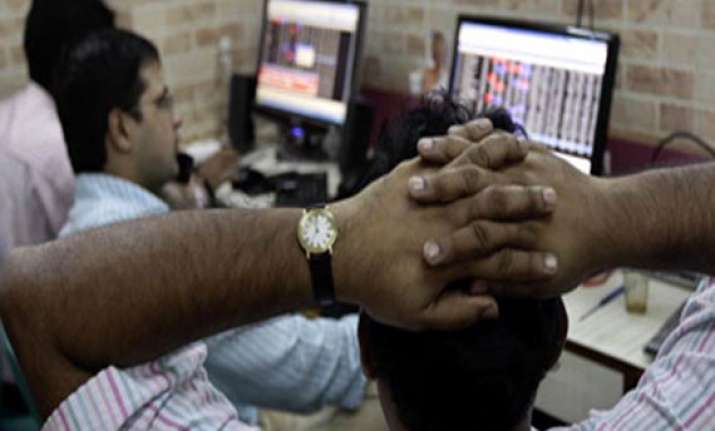 Mumbai:  Concerns over inflation, hardening interest rates and asset quality have prompted FIIs to cut exposure in banking stocks such as ICICI Bank, HDFC Bank and SBI in the July-September quarter, say analysts.
In the banking indices, which comprise 13 stocks, foreign institutional investors (FII) reduced their shareholding in 9 banks, while increasing in two. The other two are yet to disclose the change in their shareholding.
Bank stocks have underperformed in the second quarter of FY'14 with the BSE Bankex declining 18 per cent compared to fall of 1 per cent in the BSE 30-stock index, Sensex, during this period.
State Bank of India saw the maximum decline in FII holding which went down to 8.88 per cent at the end of September quarter, from 9.79 per cent from June-end.
Overseas investors trimmed their exposure in ICICI Bank to 37.56 per cent from 39.24 per cent, while in HDFC Bank it went down to 33.61 per cent from 34.49 per cent.
"Asset quality concerns, weak markets, hardening of interest rates and high inflation are some of the factors that led FIIs to reduce their stakes in banking stocks," said Paras Bothra, Research Head at Ashika Stock Brokers.
On banks' asset quality, Unicon Financial Solutions CEO Gajendra Nagpal said: "NPAs (Non-Performing Assets) of banks are under pressure for sometime now.
"FIIs are not investing in banking stocks due to high inflation, rising interest rates and worsening asset quality.
Also, the health of Indian economy is not encouraging enough to attract foreign investment."
He said banks have great exposure in construction and real estate sectors and these industries are not doing well currently.
That apart, indicating worsening of the price situation, inflation — wholesale as well as retail — went up in September, dimming the prospects of rate cut by RBI later this month to boost the sagging economy.
While the Wholesale Price Index (WPI) based inflation climbed to 7—month high of 6.46 per cent, the one based on Consumer Price Index (CPI) inched closer to double digit at 9.84 per cent.
Deteriorating price situation will make the Reserve Bank task of reducing interest rate difficult at monetary policy review on October 29.