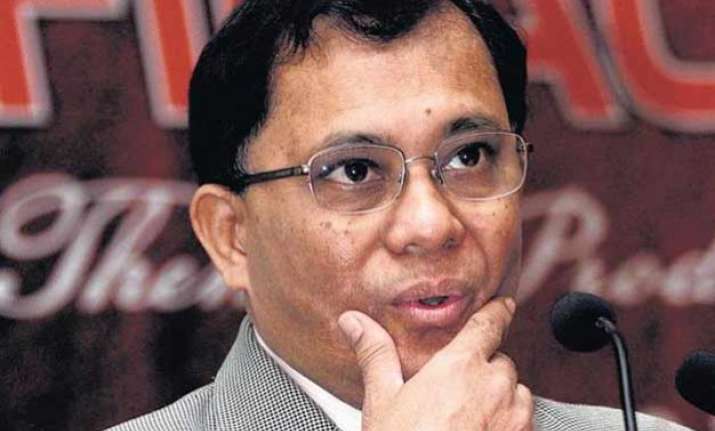 Pune: Plunging global oil prices provides India with unique opportunity to strengthen its balance sheet, H.R. Khan, Deputy Governor of the Reserve Bank of India said in a speech to management students on Monday.
Nearly two-thirds of India's oil requirements are met by imports and a lower oil bill is likely to narrow down the current account deficit. Khan emphasized on the need of use savings to invest, build reserves and cut subsidies.
The government will present annual budget on Saturday. It is widely expected that government may cut down on subsidies but there would not be any major cuts as many investors have hoped for.
India has also consolidated its foreign exchange reserves to record highs, gearing up for possible shocks including any adverse effect of rise in U.S. interest rates.
"The big risk as all of us know is of U.S. (Federal Reserve) action — the scope, the speed and the size of the rate hike," Khan added.
Oil prices are expected to stay within $70 a barrel, which will enable the government to save on its fuel subsidy and earn more revenue through excise tax.
India's fuel subsidy comprises about a quarter of the total subsidy amount of nearly 2.6 trillion rupees ($41.81 billion) and the fall in oil prices provided the government room to impose an excise tax which is expected to earn an additional of around 200 billion rupees.