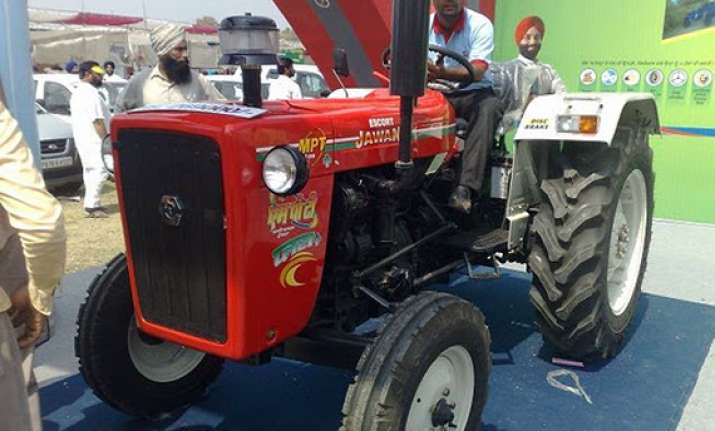 Amritsar, Dec 27: Tractor maker Escorts today said it would raise prices of its tractors by 1.5 per cent from January 2012 due to rising input cost.

The increase in prices is due to rising input cost especially that of steel and rubber. The average hike of 1.5 per cent, which effectively will raise prices of tractors by Rs 6,000-10,000 will be applicable from January 2012 onwards, a company statement said.

Chief Executive Officer, Escorts Agri Machinery, S Sridhar, said, "Over the past few months, we have seen a significant increase in input costs, especially for steel and rubber. We have decided to pass on a part of this cost increase to our customers."

In the year past, Escorts has introduced a slew of products under the 'Jai Kisan Series' to tap into the increasing trend of farm mechanization.

"Going forward, we see a healthy demand for tractors and to capture this demand, we are looking at expanding our product offerings and introducing products both at the lower and higher end of the product spectrum," he added.