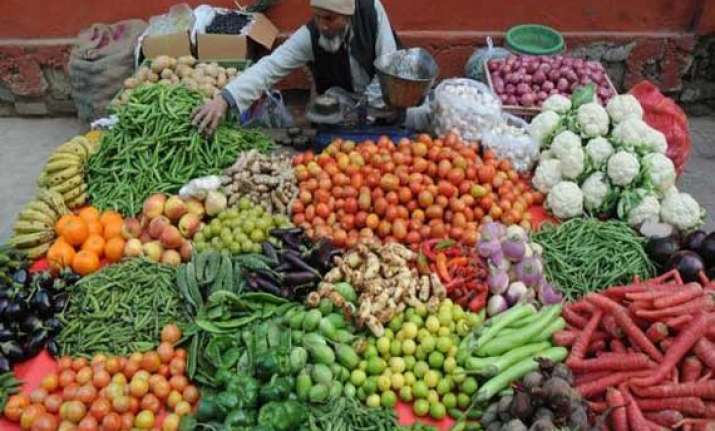 New Delhi: Costlier vegetables, fruits and milk pushed up retail inflation to three-month high of 8.59 per cent in April, squeezing the space for the Reserve Bank to ease interest rates in the monetary policy review in June.
The retail inflation, measured on consumer price index (CPI), was 8.31 per cent in March.
As per the data released by the government, food inflation increased to 9.66 per cent against 9.1 per cent in March.
Vegetables were costlier by 17.5 per cent in April as against 16.8 per cent in the previous month. The rate of price rise in fruits was 21.73 per cent as against 17.19 per cent in March.
Inflation in milk was 11.42 per cent in April as against 11.02 per cent in the previous month.  Meanwhile, Amul and Mother Dairy, the two major milk suppliers in Delhi have increased prices by Rs 2 a litre.
The price rise in protein-rich items like egg, meat and fish was 9.41 per cent, while cereals and pulses became costlier by 9.67 per cent and 5.05 per cent respectively.
Amid industry clamouring for cut in interest rate, the Reserve Bank had chosen to keep the policy rate (repo) unchanged at 8 per cent in its April monetary policy review as retail inflation was "sticky".
The RBI is scheduled to announce its next monetary policy review on June 3.
As per the data, the corresponding provisional inflation rates for rural and urban areas for April 2014 are 9.25 per cent and 7.69 per cent, respectively.
The government will release inflation based on wholesale price index (WPI) on May 14.