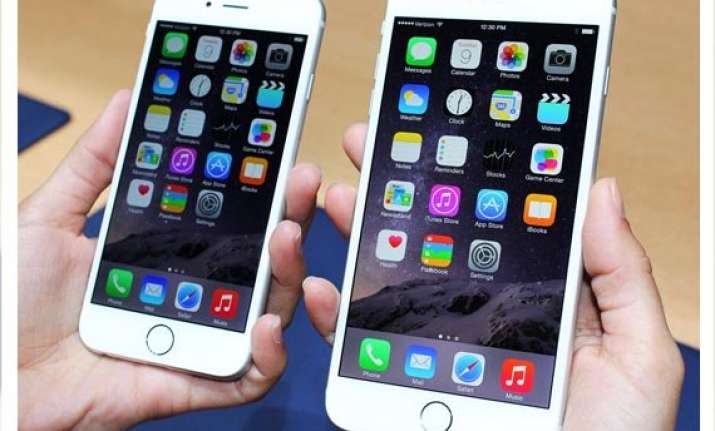 New Delhi: Apple will not offer any finance option on its new flagship iPhone 6 and iPhone 6 Plus in India given the huge demanded for the newly launched devices, according to media reports.
Apple has tied up with Bajaj Finance and Capital First to offer zero-interest finance scheme on most of its products, but this scheme has not been extended to the new products launched on October 17.
In the zero-interest scheme, Apple either bears the interest cost of 5-6 percent on its own or a small portion is also shared with the retailer, depending on sales arrangement.
However, zero-interest schemes for models such as iPhone 5s, 5c and 4s are still available.
Apple introduced the iPhone 6 and iPhone 6 Plus, September. The iPhone 6 with a 4.7-inch screen and the iPhone 6 Plus with a 5.5-inch display are in short supply.