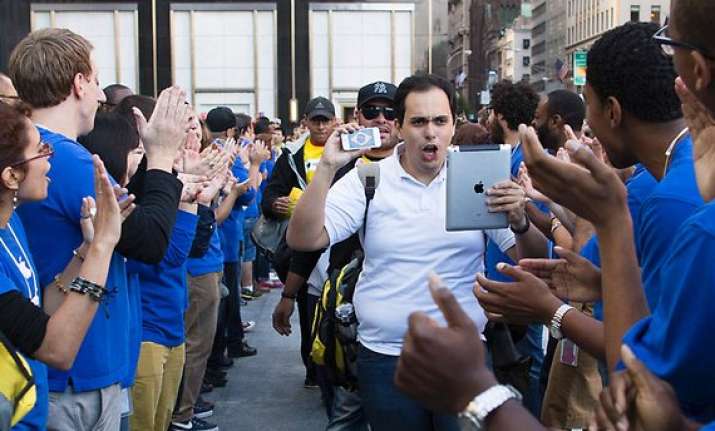 New Delhi, June 27: Walk into any one of Apple's over 400 retail stores across the world and you will receive customer service that is typically unmatched in the consumer electronics industry. The reason behind this appears to be that Apple is one of the world's most innovative companies developing hardware and software, and associated digital services – of highest quality standards. Offering its customers world class unique retailing experience just adds to that promise.
In the late 1990s, Apple realized that selling its products (at the time, its main product was still computers) in big box stores wasn't working. So the company started pulling out of Best Buy, Circuit City and Sears, focusing rather on a "store within a store" concept it had with CompUSA. This created a separate section for Apple, apart from PCs and other vendors' devices.
Apple opened its first retail store in 2001. Since then the number of brick-and-mortar Apple stores has soared to over 400 worldwide. Shopping in an Apple Store is always enjoyable since the places are always full of people, trying out new devices, buying the stuff they like and in many cases, just hanging out.
The interiors of Apple Store are always an attraction as some include movie theaters with podiums for training sessions, product promotion, and special events. Others include special areas for children to play games and use educational software. However one of the most iconic fixtures is the Genius Bar, a place where users can come get their Apple hardware and software problems fixed by company-certified repair technicians
One of the unique advantages of having your own store is best realized when it comes to launching your own product. Given that Apple frequently updates its own products with hardware, garnering public attention has never been so easy. This is evident from the long queues of people for days, to get Apple's newest products. Apple has traditionally sold the iPhone in all of its retail stores, and fans often travel thousands of miles and spent thousands of dollars to be among the first to own Apple's newest products.
Here's a look at top 10 retail stores of Apple from around the world:
1. Berlin, Germany