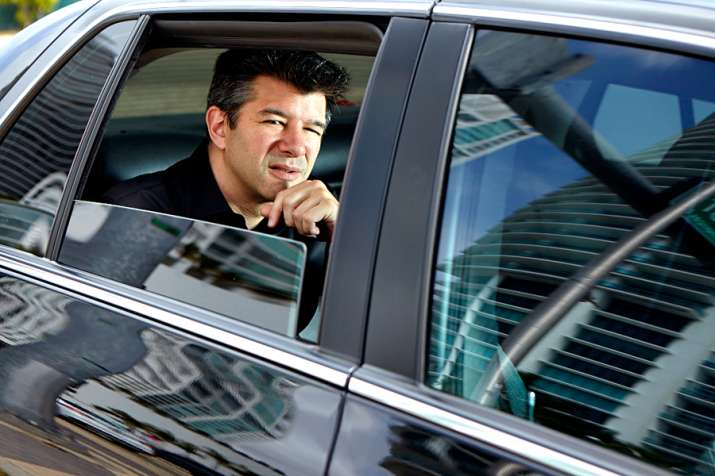 In the news for all the wrong reasons more often than not, app-based cab aggregator Uber is in the fresh eye of a storm, this time over a purported email CEO Travis Kalanick sent out to employees ahead of a company trip to Miami. In a bizarre email in 2013 to hundreds of employees, Kalanick listed conditions under which employees could have sex with each other at the company outing in Miami, among other off-color comments, according to reports.
The email, obtained by Recode, is internally called the "Miami letter" and essentially serves as a saucy rulebook for the then 400 employees at the company, who were headed to Florida's Shore Club for what was a party-focussed celebration of the company's success. The event came after Uber rolled out its 50th global city.
Titled: "URGENT, URGENT - READ THIS NOW OR ELSE!!!!!," he also noted at the top: "You better read this or I'll kick your a**."
Among the dos that Kalanick advised: "Have a great fu**ing time. This is a celebration! We've all earned it."
The advice for employees in the section of don'ts was much more specific, and elaborate.
The guidelines provided information about everything from vomiting (a $200 "puke charge") to drug use to throwing beer kegs off buildings to, proper fornication between employees (and sometimes, apparently, more than one).
Recode quotes Kalanick as writing in the email: "Do not have sex with another employee UNLESS a) you have asked that person for that privilege and they have responded with an emphatic 'YES! I will have sex with you' AND b) the two (or more) of you do not work in the same chain of command. Yes, that means that Travis will be celibate on this trip. #CEOLife #FML."
While Kalanick's letter drew mixed reactions both before and after it was sent, it assumes significance in view of allegations against top Uber executives of contributing to a growing culture of sexism in the company. And the fears were not unfounded. It was at the Florida event that Ed Baker, Uber's VP of product and growth, got in trouble for inappropriate sexual behavior, which became an issue related to his resignation.
The US ride-hailing company has been in trouble in India as well. Uber on Tuesday fired its President of Business for the Asia Pacific region who obtained medical records of a passenger who was raped by her Uber driver in India, on the pretext of investigating whether it was a ploy by competitor Ola to sabotage its India operations. The incident relates to the rape of an Uber passenger in Delhi by the driver in December 2014 that had led to massive protests and created a crisis for the company's operations in India. The company was banned by the Delhi government, and prompted all ride-hailing companies to undertake more stringent background checks.
For Uber, the incident was the latest in a series that prove widespread dysfunction in the top management at the San Francisco-based company. Besides, there are over 200 cases lawyers are dealing with for Uber that range from misconduct, sexism and sexual harassment.