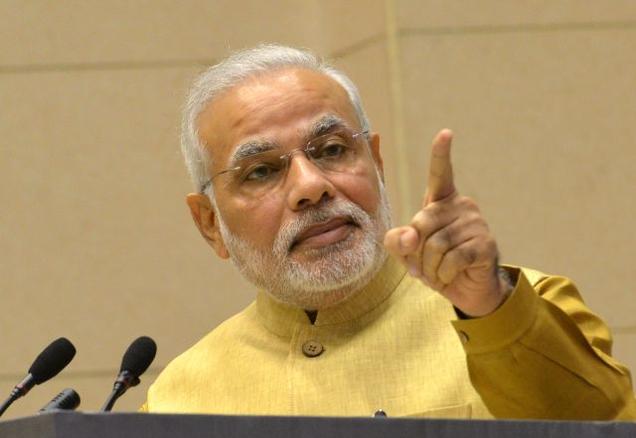 In a move that may sound trouble for corrupt banking officials aiding the conversion of black money into white, multiple sting operations carried out in around 500 bank branches under the direction of Prime Minister Narendra Modi to nab erring officials.
The sting operation has been conducted in both private and public sector banks. Our sources say that CDs of around 400 stings have already be sent to the Finance ministry and strict action will be taken against those found guilty. 
Over a month after the government's shock move to demonetise high-value currency notes, the queues outside banks and ATMs refuses to shorten. Amid rising complaints of banks being unable to tend to the cash demands on grounds of unavailability of cash, the government is also looking into the reasons that led to the insufficent redistribution of new currency notes among the common man.
Sources in the Revenue Intelligence Bureau say that if banks had conducted themselves in a transparent manner, people would not have faced so many problems.
Ever since the old currency notes have been outlawed, several incidents of wrongdoings by bank officials to help black money hoarders have been reported.
IT officials raided Supreme Court lawyer Rohit Tandon's office in Delhi and recovered Rs 13.48 crore, of which Rs 2.61 crore were in Rs 2000 notes.
In Telangana and Andhra Pradesh, police seized over Rs 32 lakh in new currency notes of Rs 2,000 in two separate incidents and arrested 14 people.
Income Tax Department's Karnataka and Goa region operations seized Rs 6 crore, including Rs 4.7 crore in new Rs 2000 denomination notes.
Such incidents clearly indicate that some bank officials are working in collusion with the cash mafia and have made brisk business out of the demonetisation move.
While addressing farmers during the inauguration ceremony of Amul unit in Deesa, Gujarat on December 10, PM had hinted about the sting operations. 
"Demonetisation is an important step towards making the country free of corruption. You would have seen that these days government is after them (corrupt). Bank officials are going to jail. People who ran away with big bundles of cash are going to jail. They thought, Modi ji has banned Rs 1000, Rs 500 but they would do something from the back gate. But they didn't know, Modi has put cameras on the back gates. All of them will be arrested, no one will be spared.
"Two months, three months, six months…whoever has sinned after November 8 will not be spared under any circumstances. All of them will have to face the punishment. Whoever has sinned to spoil the dreams of 125 crore people, will not be spared, I want to assure this to the citizens."