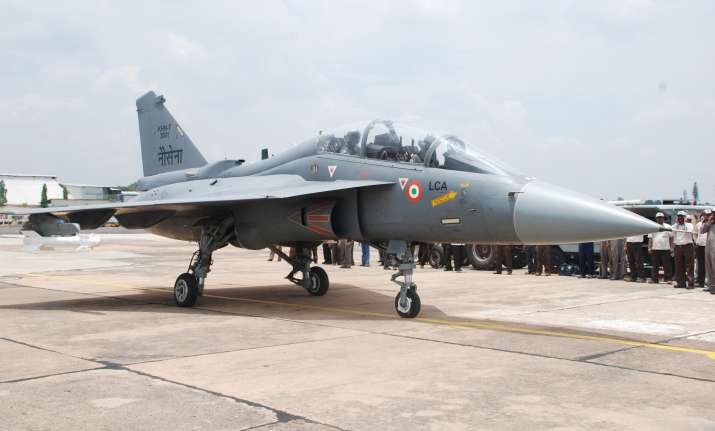 New Delhi: A proposal for doubling the production of indigenous Light Combat Aircraft Tejas is being processed and an estimated Rs.1,259 crore will be spent for fulfilling the purpose, the government has said today.
In a written reply in the Rajya Sabha, Minister of State for Defence Rao Inderjit Singh said that a proposal of the Cabinet Committee on Security for ramping up of production of LCA from the present installed capacity of 8-16 aircraft per annum by HAL was being processed.
"An expenditure of Rs.1,259 crore has been proposed for this purpose with 50 percent funding by HAL (Hindustan Aeronautics Limited), 25 percent by IAF (Indian Air Force) and 25 percent by Indian Navy," the minister said.
The timeline for this will be 36 months from the date of sanction.
The minister said a case for additional 80 LCA with four essential capabilities -- Active Electronically Scanned Array (AESA) radar, Beyond Visual Range (BVR) missiles, Air to Air Refuelling (AAR) capability and Electronic Warfare (EW) suite in the upgraded version LCA Mk 1A -- was being also progressed for placing orders.