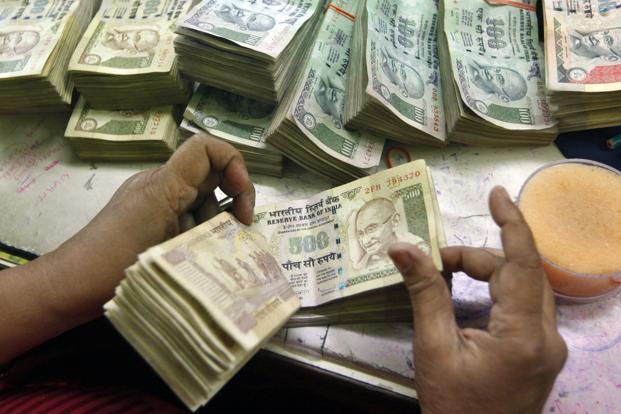 Almost half of the 18 lakh people who were asked to explain deposits into their bank accounts post demonetization have been placed under the 'doubtful' category.
The Income Tax department, under its 'Operation Clean Money', had sent SMS and e-mails to 18 lakh people, who according to its data analysis had made suspicious deposits of over Rs 5 lakh during the 50-day window provided to get rid of old 500 and 1,000 rupee notes following the government's announcement on notes ban on November 8.
They were asked to clarify on the deposits and their source by February 15.
Under 'Operation Clean Money', the I-T department Sources in the government said those who did not reply must have "good legal explanation" for their cash deposits and may have chosen to show them in tax returns.
But a mere showing the same in income tax returns is not sufficient as any abnormal rise in income for 2016-17 over previous years will be considered as unaccounted wealth or black money and treated as per law.
Though under scanner, action against them will follow only after the new tax amnesty scheme ends on March 31, sources said.


"However, since the SMS and e-mail correspondence do not have any legal backing, the department will have to send formal notices and then wait till March 31 for the end of (tax amnesty scheme) PMGKY and then take action against doubtful cases," a source said.
Since Pradhan Mantri Garib Kalyan Yojana (PMGKY) runs till March 31, action against any depositor can be taken only after the scheme closes as the depositor may choose to disclose the wealth and pay taxes.
Under PMGKY, those with unaccounted cash have been offered a chance to come clean by paying 50 per cent of it as tax, penalty and surcharge while parking an additional 25 per cent in a non-interest bearing deposit for four years.
Sources said as many as 9 lakh accounts of the 18 lakh people who have got SMS are considered "doubtful".
As many as 5.27 lakh assessees, out of 18 lakh who were sent SMS and e-mails, had submitted their response till February 12.
As many as 99.5 per cent of the 5.27 lakh assessees have confirmed the amount which they have deposited as cash during the 50-day demonetisation ended December 30. These deposits were made in 7.41 lakh bank accounts.
The source further said strict enforcement action can only be taken if an assessee does not reply to notices or deliberately try to concoct disclosures in ITR.
The tax department has also identified around 4.84 lakh taxpayers not yet registered with the e-filing portal and has sent SMS to them to register.
(With PTI inputs)