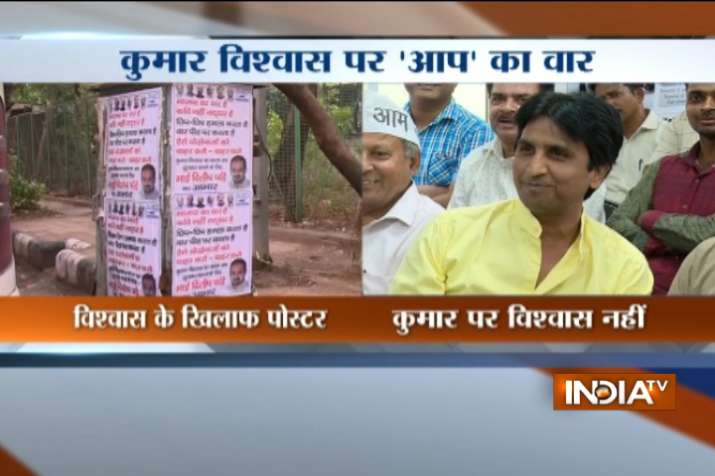 In yet another indication that all is not well within Aam Aadmi Party (AAP), posters demanding ouster of senior party leader Kumar Vishwas appeared outside the party office today.
Around two dozen posters  attacking Kumar as "BJP's close friend" and " traitor" were found on the wall outside the party office at 206, Rouse Avenue.
"BJP's close friend, traitor and not poet, one who attacks from behind, traitors like this should be thrown out of the party," the posters read.
The posters also thanked Aam Aadmi Party (AAP) leader Dilip Pandey for speaking the "truth" about Vishwas.
The posters with the AAP symbol and photos of senior party leaders, including Dilip Pandey and Chief Minister Arvind Kejriwal, were later removed.
(With IANS inputs)