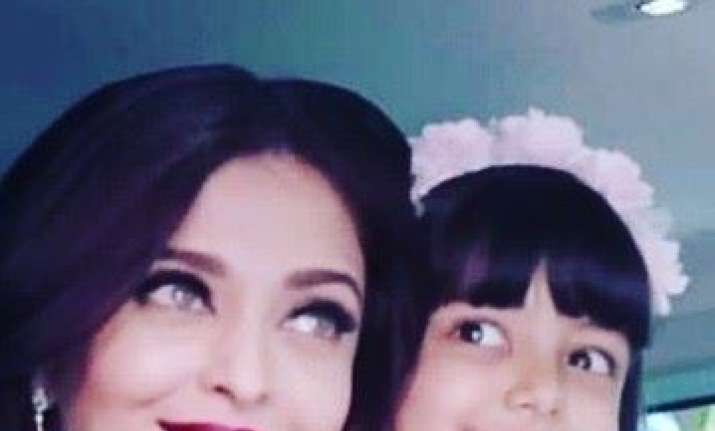 Making her 16th appearance at the Cannes Film Festival, Aishwarya Rai Bachchan stole the show completely. However, this time it wasn't her gorgeous looks or stunning attires that caught the most attention. The highlight was none other than her darling daughter Aaradhya Bachchan.
Though it was Aishwarya who spread her magic, Aaradhya was no less a star at the mega event. She was all game for cameras. She smiled and waved every time she was captured. She gleefully smiled while walking with her mother. 
Also Read: Cannes 2017: Aishwarya, Sonam and Deepika flaunt their best look
Here are five adorable videos and pictures of the duo from the mega event are going viral Adding icing to the cake, Aardhya looks at ease with all the paparazzi and, is all smiles and poses.
Cuddles and kisses
A new video shows the 43-year-old star cuddling her 5-year-old daughter and kissing her at red carpet events.Aaradhya gleefully smiled for the cameras as she walked with her gorgeous mother. Aishwarya wore a stunning red Ralph and Russo gown on the fourth day of the festival, while Aaradhya wore a blush pink dress with an adorable headband to go with it.
The aww-dorable adieu
In another video, we can see Aaradhya accompanying her mother Aishwarya in the limousine and say bye to her mother.
Elegant red carpet walk
The mother and daughter duo walked the red carpet in style at the 70th edition of the Cannes Film Festival. They made a striking appearance and wowed the audience to the fullest.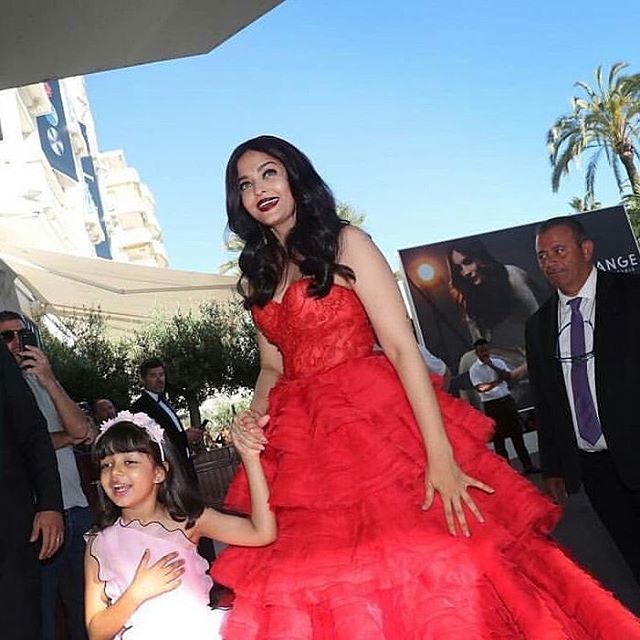 aishwarya
Perfect airport buddy 
Aishwarya was spotted with Aaradhya at the airport. The actress went for a casual attire whereas her daughter was looking cute in printed dress. Aish's little princess was all smiles as she posed for shutterbugs. It seems that she is loving all the attention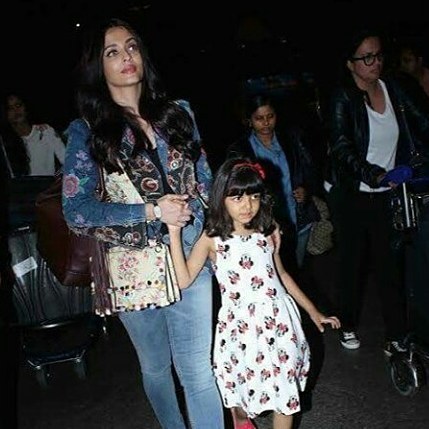 aishwarya cannes
Well, Aishwarya and Aaradhya definitely made head turns at the prestigious Cannes Film Festival this year. We wonder how the duo will prepare for their next appearance at the mega fetsival.