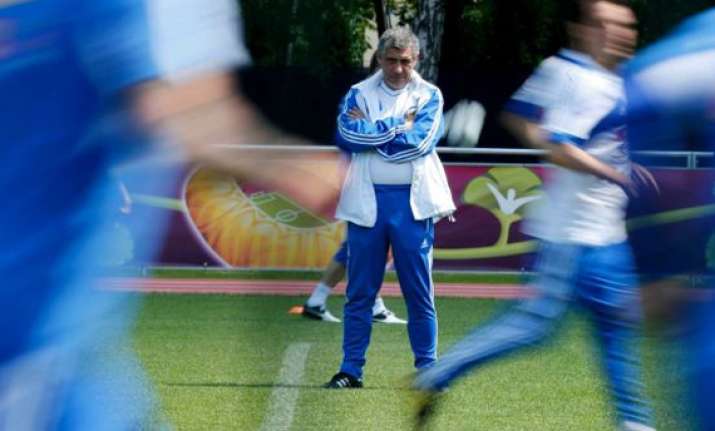 Poland, Jun 10: Injury-hit Greece has been stung by another setback ahead of Tuesday's Group A match against the Czech Republic, with midfielder Giorgos Fotakis pulling out of training with a right thigh injury.
Greece will be missing two key defenders against the Czechs on Tuesday: Sokratis Papastathopoulos is suspended, and Avraam Papadopoulos is out for the rest of the tournament with a left knee injury.
Team officials say Fotakis was accidentally hit by a teammate in training Sunday, adding that it was too early to tell if the injury was serious.
Greece players, meanwhile, said they are mindful not write off the Czech Republic after its 4-1 opening loss to Russia, billing Tuesday's game as decisive to their qualification hopes.