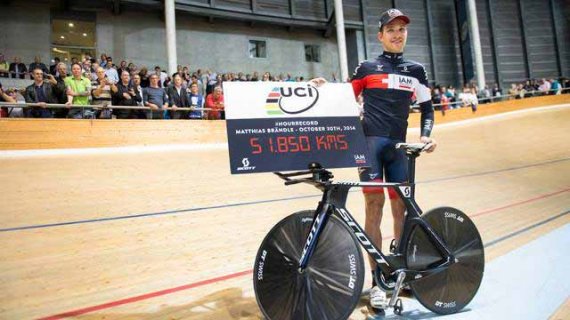 Paris: Matthias Brandle of Austria set a new cycling world hour record with his 51.85-km effort, adding more than 700 metres to the old mark set by Germany's Jens Voigt last month.
Brandle, three-time Austrian time-trial champion, set the new record at Switzerland's Aigle velodrome Thursday, reports Xinhua.
"I knew after 30 minutes that I was going to succeed," said the 24-year-old.
"The first minutes were easy and then I wanted to go a lot faster. Halfway through, things became more complicated and I started to feel pain."
"I am very happy with the result."