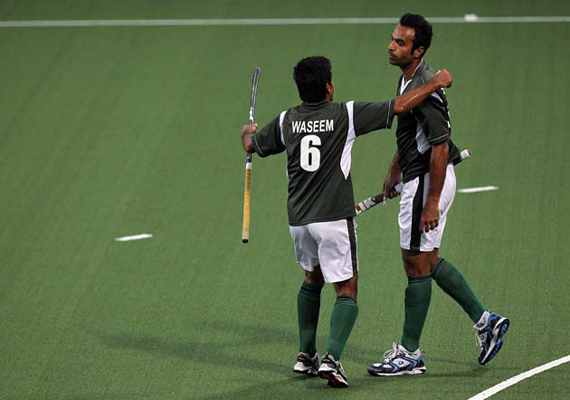 Lahore, Feb 24 : Hockey India (HI) has confirmed its participation in the four-nation tournament proposed by the Pakistan Hockey Federation (PHF) to be held in Lahore, while  negotiations are under way to convince South Africa to attnd, Dawn reported.

The newspaper report said  prospects of holding the tournament in Lahore in the second week of April are bright after HI's confirmation.

The sources said that India, currently playing the qualifying round at home for the London Olympics, also need such events to prepare the team for the extravaganza. Therefore, hopes are high with regard to the Indian team's visit to Pakistan.

South Africa is also a contender at the London Olympics and the competition would be a great opportunity for them to get prepared in the lead-up to the Olympics, the sources said, adding that the PHF has received positive response from the South African authorities and a final confirmation is expected in a couple of weeks.

They claimed that Malaysia as fourth nation of the event have already confirmed their participation and if South Africa opt for the tournament, a hockey extravaganza in the country after a long time will boost sports in the country.

The sources said the recent Chinese team's visit to Pakistan has given a positive message to the world besides helping clear foreign teams' doubts about security situation.

It is pertinent to mention that the PHF plans to provide at least 20 international matches to Pakistan before the Olympics.

Besides this tournament, Azlan Shah Cup in April, a European tour and later on some matches in London before the start of the Olympics are on the cards.