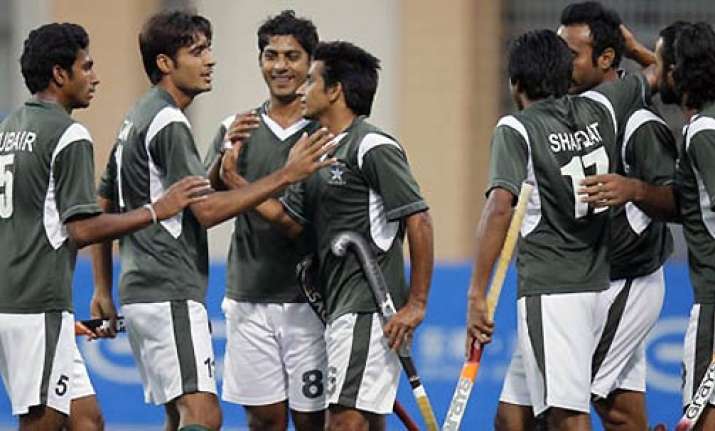 Kula Lumpur, May 9 : Pakistan's two-match winning streak was brought to an end on Sunday as they squandered chances and lost to Great Britain 3-2 at the Azlan Shah stadium in Ipoh, Malaysia.

Great Britain opened the scoring in the 8th minute through Robert Moore. After that, Pakistan struggled to create chances in the first half, with Shakeel Abbasi missing a chance to equalise in the 24th minute.

Simon Mantell came close to making it 2-0 for Great Britain in the 25th minute but his shot was saved by Pakistani keeper Imran Shah.

Pakistan's first penalty corner came in the 27th minute and the opportunity was wasted but soon enough, Sohail Abbas scored the equaliser for Pakistan through their second penalty corner in the 31st minute.

In the second half, Great Britain once again took the lead over Pakistan through Jonathan Clarke in the 39th minute.

Pakistan got another chance to equalise but the shot from the penalty corner was saved by Great Britain's keeper, while Umar Bhutta also missed a sitter for Pakistan in the 55th minute.

Great Britain increased their lead in the 63rd minute as Clarke scored his second goal and the score stood at 3-1. Pakistan quickly caught up and made the score line 3-2 as Abdul Haseem Khan scored in the 64th minute.

Pakistan were given another penalty corner in the 67th minute but failed to convert it into a goal as Sohail sent it wide.

Pakistan defeated New Zealand and South Korea  in the first two matches with impressive performances and will now face Australia on Monday.