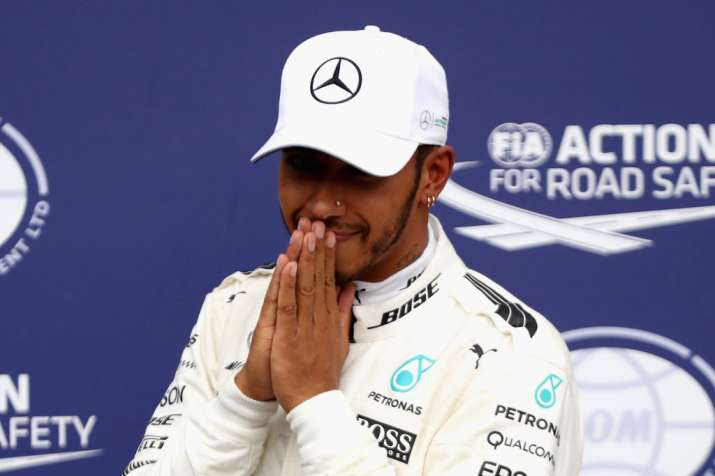 British racer and three-time world champion Lewis Hamilton hold no desire to chase F1 legend Micheal Schumacher's seven world champion titles. Hamilton is 28 points ahead of his competitor Sebastien Vettel to clinch his fourth title. Although he believes that there are five to six years left in his career, the record of Schumacher is nowhere in his mind.
"Honestly, I'm working just step by step. It's hard enough to get these championships won one at a time; it's hard enough just to get this fourth one," said Hamilton as media reports suggest. 
"Currently, it's quite clear for me. Who knows if we're going to get anywhere near Michael? Seven championships - I personally don't have a desire to chase that." he added.
German F1 champion Micheal Schumacher won seven championships in 1994, 1995, 2000, 2001, 2002, 2003 and 2004. He is currently at his family home in Lake Geneva, Switzerland where he continues to recover from a traumatizing skiing accident that happened in December 2013.
British racing star Lewis Hamilton won his first World Championship title with McLaren in 2008 before moving to Mercedes, where he won back-to-back titles in 2014 and 2015.
(With ANI Inputs).